New Year, New Works:
Ovations Commissions 6 Maine Artists, 5 New Works
During the week of January 11-15, 2021, Ovations will host an exciting week-long series to kick off its new program of commissioning Maine artists. New Works, New Year is a series of five virtual, 30-minute, meet the artist style events, one at noon each day of that week at which the program's participating artists will introduce themselves and their projects and be in conversation with the public. In late April and May 2021, the artists will make public work-in-progress presentations. Ovations will then produce and present the fully commissioned works over its next three seasons.
As we continue together to face this pandemic, with its ongoing shut downs of the venues and gatherings at the heart of Ovations mission for community well-being, Ovations is re-focusing funding directly to support Maine artists and the creation of new and original work. At a virtual press conference in October, the artists shared what's at stake for the survival of the performing arts, artists, and our communities. A recording of the livestreamed event is available here.
"We are immensely excited at the wonder and promise these artists and their work hold for Maine and beyond," said Petrin. "We are honored and humbled to be working with this extraordinary group." 
This expanded line of support builds on Ovations' history of commissioning and producing new performance work, a history that includes most memorably the opera "The Summer King," by Maine composer Daniel Sonenberg, which has gone on to productions in Pittsburgh and Michigan Opera Theater; as well as contemporary dance performances by Doug Varone, Sara Juli, Bridgman | Packer Dance; and musical works from composers Elliott Schwartz, Phil Kline and Tony Trishka.
Ovations has invested $25,000 in commissioning fees and a total of more than $38,000 in this program in resources in addition to human resources/technical support. These funds will be paid out over the Spring of 2021 during the development phase of the commissioned projects. Ovations' Catalyst Fund supports the commissioning fees and is a revolutionary and visionary artistic initiative in support of projects rooted in commissions, co-commissions, and the creation of content original to Portland and Maine.
The project was also recently awarded an Enterprise Marketing Grant from the Maine Office of Tourism to extend the visibility of these Maine artists and their work beyond the state's borders as unique and critical components of Maine's vibrant culture as a attractive destination and place to live and work.
MEET THE ARTISTS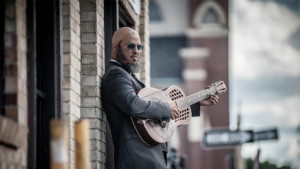 UPCOMING EVENTS
PRESS MATERIALS
SUPPORTED BY