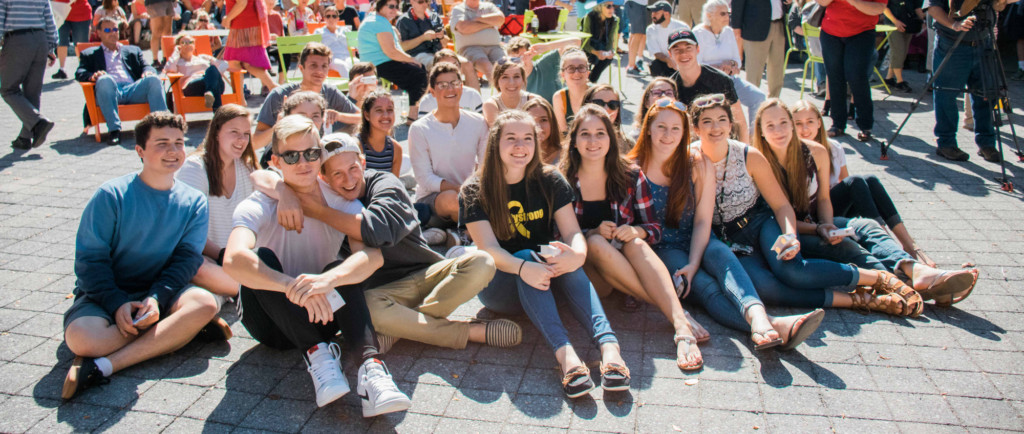 Support Portland Ovations
As a non-profit organization and a vital community presence, Portland Ovations relies on the generosity of friends, businesses, and foundations for the critical support needed to sustain our performances, educational, and outreach activities.
Each season we offer a wealth of education and outreach programs that accompany our performances. Ticket revenue does not support these programs; instead, we rely on support from Portland Ovations Members and other supporters who believe that the performing arts contribute not only to the quality of life in Maine today, but also to the development of the generations who comprise the Mainers of tomorrow.

Membership
Now is the time to become a Portland Ovations Member! Our Membership program offers a range of benefits plus greater flexibility in meeting your ticket-buying needs. You can get the best seats at the best prices for all your favorite performances, all while supporting the vital work of Portland Ovations in our community.
Learn more about great membership benefits and options, or…

Business Membership
Business members increase their business' visibility, reach their desired deomographic and favor their prospects, clients and valued employees with a truly unique experience while supporting the arts in the community that supports them.
With more than 25,000 audience members attending 25+ performances each year, Portland Ovations is at the heart of Maine's cultural life and can help you make a positive impact in the community in which you do business. Learn more about the great benefits of being a Business Member by contacting Aimée Petrin at ampetrin@portlandovations.org or at 207.773.3150 ext. 2.
As part of Coffee By Design's mission, we support the arts and social change. Portland Ovations helps us to achieve both goals by bringing a wide range of outstanding artistic offerings which introduce people from Maine and beyond to different viewpoints from around the world through their creative endeavors."
—Mary Allen Lindemann, Coffee By Design