Connect & Learn with Ovations Offstage
 About Ovations Offstage
Ovations Offstage creates those magical resonating moments when artists and audiences connect. Whether it's an unexpected "art happening," a workshop or masterclass with a visiting artist, a lively community discussion, or a pre-performance lecture, Portland Ovations invites you to join us in exploring, supporting, and evolving performing arts education in Maine and its relevance and connection to our daily lives.
Thank you for supporting teachers. Your workshop on creating connections to classroom curriculum, Portland Ovation's School-Time Performances, and integrated arts opportunities has invigorated my commitment and extended my ability to offer rigorous arts based instruction. I want to thank you for The First Friday Art Walk Reception, it was a precious gift to me. "
—Michelle Amato, Local Educator
Enhancing performing arts education in Maine
Ovations Offstage events let you connect more deeply with the world's great artists. You'll hear their stories, learn their craft, feel their passion, and watch them perform.
Take full advantage of our exciting opportunities for children, teens, adults, schools, and families to connect with artists onstage and off, and to share powerful arts experiences together.
O2 opportunities for performing arts education in Maine include:

School-Time Performances
Energize and engage your students with the performing arts and artists through onstage school-time matinees and offstage childrens theater experiences. Experiences are aligned with Common Core standards and are supported by educator resources and learning guides.
Tickets may be purcased by any public, private, or home school by reserving seats online.

Masterclasses & Workshops
Work with and learn from the world's best artists through our workshops and masterclasses in Portland.

Pre-Performance Lectures
Join us 1 hour before Main Stage performances (unless otherwise noted) for free talks, lectures, and performances that contextualize and bring new meaning to the main event.
Thank you to our sponsors & funders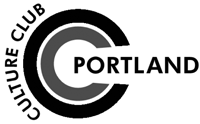 For more information about our outreach offerings and performing arts education in Maine: