WORLD PREMIERE
Commissioned Maine Artist by Portland Ovations
Ovations is honored to share the first full-length staged reading of dee Clarke's memory play, The Last Girl, based in part on Clarke's 2014 testimony on sexual trafficking to the Maine Human Rights Commission. The Last Girl tells, in three acts, Clarke's personal story of surviving trafficking as a young child and adult. Reflecting the advocacy work for which she is best known and of which The Last Girl is a part, Clarke, who passed away unexpectedly in November, 2021, was driven to bring to life the humanity of each of the many characters portrayed, traffickers as well as survivors, giving voice and hope to those trapped by poverty and racism everywhere. In the final act, as in her life, Clarke uses her own story to become an advocate for survivors of sexploitation and shares others', inviting your personal engagement. 
This reading represents a critical moment in the play's evolution before the addition of staging, costumes and tech. We invite you to learn from and engage with Clarke's story and the work of the organization she founded in 2015, Survivor Speak USA.
A critical component of dee's work is to engage everyone on the issues of human trafficking and sexploitation. As part of the staged reading you are invited to join the cast, creative team, and survivor-leaders in this conversation.
Mature Content
SHOW TIMES
THURSDAY, OCTOBER 20, 2022 – 7PM
WESTBROOK PERFORMING ARTS CENTER, WESTBROOK
PORTTIX BOX OFFICE
TICKETS: $25
Membership – Ovations Members save 10% off full-priced tickets. Learn how to become an Ovations Member here.
Package and Save – Choose any 4 performances for a 10% discount or call 207.842.0800
Exchanges – All tickets are exchangeable to another Portland Ovations performance within the season. Exchange requests must be made prior to the performance date of the original tickets.
PortTIX is the trusted box office for purchasing Portland Ovations tickets. 207.842.0800.
ACCESSIBILITY
Wheelchair accessible, Assisted hearing available.
This performance will be ASL interpreted.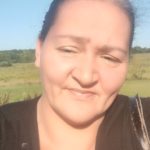 Amanda Comeau (she/her) (Survivor Leader 1) is a survivor and Director of Survivor Speak USA, a Permanent Commissioner on the Status of Racial, Indigenous, and Maine Tribal Populations, and an advocate for organizations that work with homelessness in Maine. She also advocates with Portland Housing Coalition and as a leader and mentor to other Survivors Working with Ending Hunger in Maine by 2030, with lived experience with hunger and homelessness and as a new member of Good Shepherd's Advocate Advisory Council.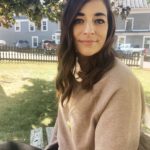 Amanda Place Kurlanski (Homeless Woman/Survivor Leader 4) is a survivor leader. Fierce advocate for humanity. Destined to heal and spread hope. After years of trauma and addiction, Amanda found long term recovery. She provides support as a peer mentor at SSUSA and as a Licensed Alcohol and Drug Counselor. Amanda is working towards attending law school as a result of all the love, encouragement, empowerment and support that she received from dee and the SSUSA family.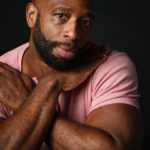 This is Ashanti Williams' (Goldie/Red/Randy) first performance with Portland Ovations and Survivor Speak USA. He studied at Circle in the Square Theater in Midtown Manhattan. Recently Ashanti performed as "Moses" in PassOver at the Portland Theater Festival. Several other recent performances include Snowlion Repertory Theater's production of Omniphobia, Boxes at Good Theater, and Measure For Measure with Theater at Monmouth and read as several characters in the newly released audiobook Vault of Horrors and worked on several commercials including Dunkin' Donuts and Blue Harbor Tuna. He dedicates this performance to the late and great Terry Hayden. "Labor well the minute particulars"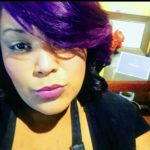 Chelsea Landry (Georgia / Survivor Leader 2) is an inspired survivor and advocate for survivors of sex trafficking here in Portland, ME.  With a thirst for creativity and bold colors, crashing waves, pink flowers and candy. She has a passion for hair and makeup and most recently all things theater.  My family's amazing, my children are beautiful and I am blessed! So grateful to be able to share this with you….
Christina W. Richardson (she/her) (Narrator/Stage Directions) is a Black-identified Portland, ME native with a passion for equity, community, and the little things. A supervisor at the Portland Public Library, Christina is a co-playwright for Bare Portland's Storage and has worked with local organizations such as Indigo Arts Alliance, Portland Stage Company, Maine Initiatives, Mayo Street Arts, Cultural Alliance of Maine, and The City of Portland. A recent Hewnoaks resident and current Ashley Bryan Fellow, Christina spends what little free time she has with her daughter dancing, and in gratitude for opportunities like this.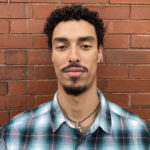 David Szucs (Sam/Man 1/Carlton) is making his Portland theater debut. He is 21 years old and was born in Dale City, VA. After spending most of his life in Ghana, he moved to Maine in 2018. Previous theater experience includes a production of Henry VIII by his fourth-grade class. David is in his second year at SMCC, and he also works at the Bar of Chocolate in Portland. He enjoys going to comedy open mics and spending time with his cat, Baby. A special thank you to Tess Van Horn for all of her help. IG: dszucs00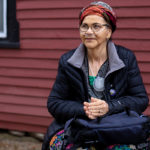 Dianne "dee" Clarke (playwright) 1957-2021. For more than 20 years, dee organized, educated and empowered adults and youth to speak out for public policy that affects their lives. She organized groups to march, demonstrate, collaborate, dialogue, create, to have and give voice, and to be at the table of decision-makers. Dee founded SSUSA in 2015, following her personal 2014 testimony to the Maine Human Rights Commission, on which this play is based. dee's experiences with Maine's burgeoning anti-trafficking movement sharpened her belief that survivors must be driving solutions. Dee was known for her diplomacy and grace, from meeting with governors and legislators to interacting directly with fellow survivors. THE LAST GIRL is her first and only play and serves as a memoir as well as call to action.
Elizabeth Donato (Fast) feels blessed to participate in THE LAST GIRL. She believes that we need to continue to listen to and uplift the stories of survivors of sex trafficking, humans that are still sex trafficked, and issues pertaining to unhoused folks. Elizabeth hopes that dee's words continue to spark conversations in hopes of creating transformative systems of change. It has been a while since Elizabeth has done a staged reading but she is happy to get back to it. Offering a shout-out to my cast members and directors for holding a safe space to create, teach, and grow with each other!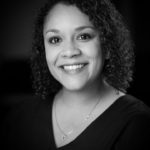 Felicia McLeod (Child Diane/Dee Delicious/Meiling/Dee) – This is Felicia's first memory play, and she is honored to have such a role, to be the voice of such a survivor, and support a great initiative. Felicia has recently appeared in the musical All Shook Up. Other roles include Chiffon in Little Shop of Horrors and Paulette, one of the silly girls, in Beauty and the Beast. Felicia would like to take the time to thank the entire cast of The Last Girl, René  Goddess, and Linda. Lastly, thanks to my family; two boys, amazing friends, and work-family for their immense amount of support and encouragement.
John Furey (Leo/Aldo/Tony Towers) is making his Portland Ovations/SSUSA debut! Recently he was workshopping a new musical, Tales from Shakespeare, at the Powerhouse Fest in Poughkeepsie, NY. Other workshops include Stranger Sings! (NYC), Quantum Janis (KO Fest), and Gollum Owned A Tropical Smoothie (Sound Bites Fest). REGIONAL: When We're Gone at The Lyric of OKC; Hair with Pentangle Arts; Rock of Ages, and Spring Awakening at Seacoast Rep. OFF-BROADWAY: Anxiety Stew at Cherry Lane Theatre. TOUR: A Christmas Carol with Perseverance Productions. John is a proud alumnus of the CAP21 Conservatory in New York City. www.JohnPatrickFurey.com IG: Maniactoast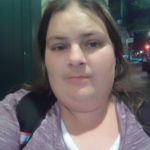 Karlee Foss (Survivor Leader 3) is a survivor of sexploitation. She currently does project work at USM. Karlee also participates in a group to end hunger by 2030, where she is creating a website and is on the Good Shepherd Food Bank Advisory Council. She likes working with computers and created a few websites for different things, which started as a hobby for her. I want to make a change so that no one has to struggle.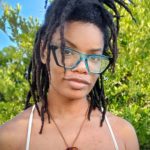 LaLa Drew (Rose, Sly, California) is a multidisciplinary artist, writer, poet, activist, and organizer in South Portland, ME. Their experience spans many identities, walking through life as a Black, queer, nonbinary, transracial adoptee. Living, creating, and loving in Maine has given them a unique appreciation of power and community. LaLa works to infuse their activism and work into every moment of every day; believing taking a breath, pushing back on ignorance, kissing a friend's cheek, are all acts of rebellion. Their most recent acting projects are, Lesedi, with Mint Films, Laynie Needs a Light, a Damnationland film, and Rachel with Theater Ensemble of Color.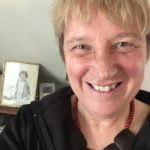 Linda L. Nelson (Producer/Dramaturg/Co-Director/Design) is a queer and independent journalist, producer, director, and dramaturg who co-founded Opera House Arts and then restored and directed the Stonington Opera House on Deer Isle in Downeast Maine for 17 years. A Bowdoin College alum, she's also been privileged by unprecedented career opportunities with the Village Voice, Firebrand Books, the Maine Arts Commission, Portland Ovations, the Cultural Alliance of Maine, and most recently as the Economic & Community Development Director for Stonington, ME. She is filled with awe and gratitude for dee, René, the survivor-leaders, the cast, and this important project. Together we can change the world. IG: lindanelso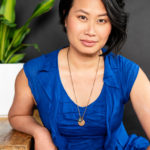 Hailing from Canada, Lynn Teo (Laylanni, Lee) began acting and singing at a young age. She earned her BFA in Acting from York University and has performed in several productions in Vancouver and Toronto. Lynn has practiced complementary medicine for over 20 years and has a private practice in Portland, ME combining acupuncture and shiatsu therapy with Somatic Experiencing®. She also teaches meditation, movement, and embodied awareness and is an advocate for radical rest and trauma recovery for her community's healers and helpers. Proud to be part of this amazing and important story, The Last Girl is Lynn's first U.S. production.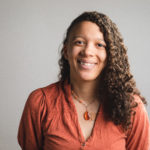 Maya Williams (ey/they/she) (Survivor Leader Facilitator 2) is a Black multiracial nonbinary suicide survivor who is currently the poet laureate of Portland, Maine. You can find more of Maya's work at mayawilliamspoet.com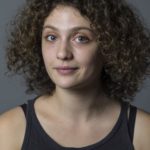 Michela Micalizio (Cindy/Rob) has been working in and around Portland as an artist, performer, and oddity for more than 10 years. It's an honor to help tell this story, and she hopes that it elicits change where change matters most. Listen to your loved ones, listen to survivors, and tell your own story.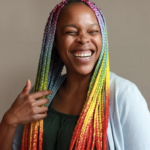 René Goddess (Co-Director/Adult Dianne) is a queer, black, indigenous, South African. An award-winning Philanthropist, Educator, Innovator, Founder, and Activist. René Goddess serves as Founder and Lead Consultant of Embodied Equity (EE), a small local Healing Arts Center, founded in 2018; as well as Lead Designer for The Ensemble of Color, a local non-profit Theater & Performance Collective, founded in 2015 by Nicole Antonette Chioma, Christina W. Richardson, and René Goddess. Our group gatherings, events, and original productions set new standards for Wabanaki territory's performance and activist scenes. Both organizations fill a cultural and activist niche servicing the city, region, and nation as sister organizations.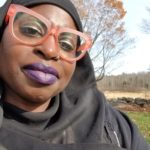 Samaa Abdurraqib (Survivor Leader Facilitator 1) is a writer, auntie, poet, bird nerd, curmudgeon, organizer, and lover of the outdoors. She's spent the last eight years working with many organizations as a facilitator and a leadership coach for leaders of color. Samaa's recent writing can be found in Cider Press Review, Bigger Than Bravery: Black Resilience and Reclamation in a Time of Pandemic, Writing the Land: Maine, and in her recent chapbook, Each Day is Like An Anchor. She currently serves as the Executive Director of the Maine Humanities Council.