Ovations' 91st season is officially wrapped. Wow, we did it. And by "we" – we mean all of us. Because there is no live performance without you.
Over the past 10 months, across 11 venues, more than 23,000 experienced 36 live performances. Seven of these performances were free and in public spaces. Five were dedicated to student audiences and their teachers, who enjoyed performances both outdoors in their school parking lots and returned to Merrill Auditorium for the first time since 2019. Two world premieres were given by Maine artists commissioned by Ovations. Artists represented cultures and traditions from across the U.S. and around the world – expounding on themes of migration, Black brilliance, home, LGBTQ representation, mental illness and more. Ovations Offstage was live and virtual with pre-performance lectures, artists' roundtables, digital program notes, educator professional development workshops, masterclasses and artist talkbacks for almost every live performance. Nearly 2,000 free books were distributed to Maine students to take home through Ovations' literacy program, Cultivating Curiosity.
Sure, we did have to reschedule some things, and there were long lines at times, but because of your commitment and good graces, we made it work. Ovations Members provided sustaining financial support during a year of unprecedented unknowns.
As we look to the 2022-2023 season of Broadway National Tours, exciting dance, thrilling circus, stellar chamber music and theater – we are buoyed by your commitment to sharing and exploring together live performance and its inherent virtuosity, celebration of tradition, innovation and humanity.
Gratefully,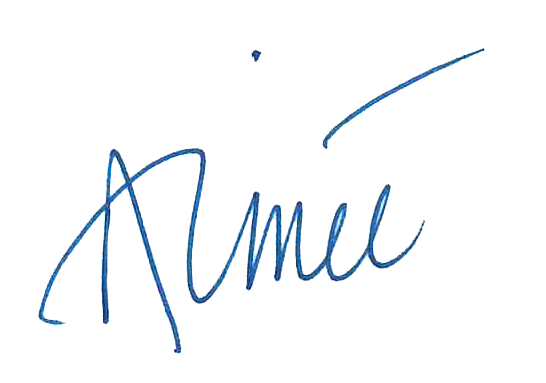 Aimée M. Petrin