Dear Friends
Welcome.
We could not think of a better way to kick off Portland Ovations' 90th season than with five free outdoor public performances by the pioneering vertical dance company BANDALOOP. With unparalleled artistry buoyed by their commitment to nature, community, and the human spirit – BANDALOOP scales new heights in dance and artmaking.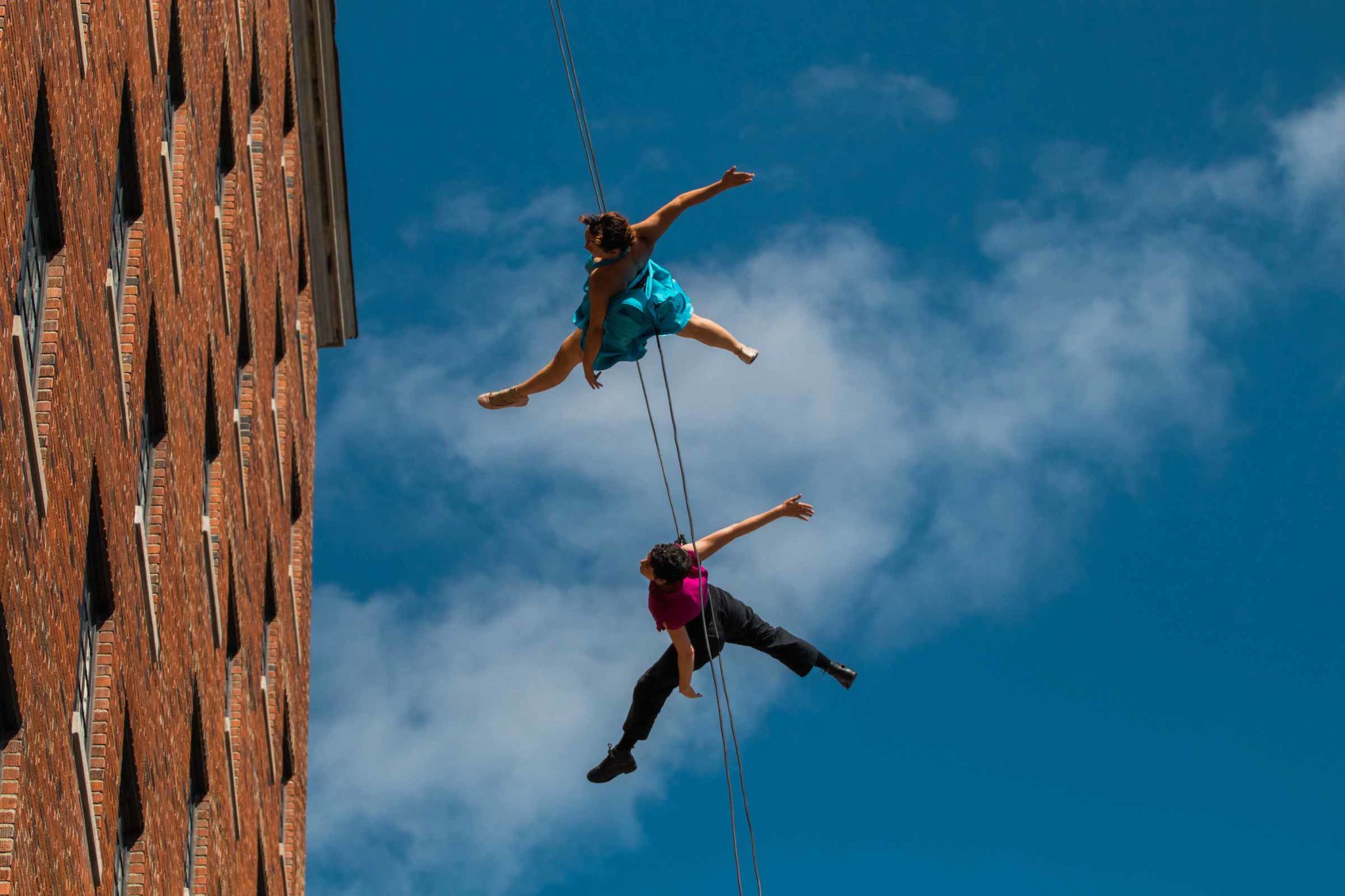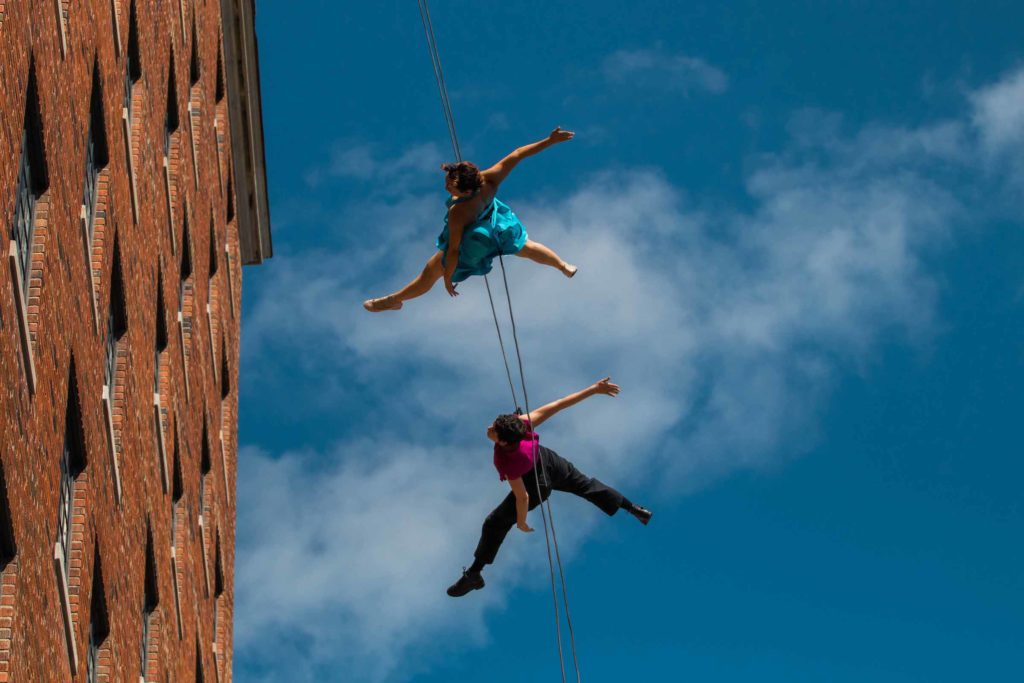 BANDALOOP performing in Portland in 2017. Photo by Sarah Prak.
BANDALOOP's work stands for everything that is special about the ephemeral and perception-shifting quality of live performance. As we gather together, we'll gain new perspectives on this beautiful place so many of us call home, land and waters we share with Wabanaki Peoples past, present and future. As the hustle and bustle of Commercial Street and Portland's waterfront moves around us, we are treated to this once-in-a-lifetime look at one of Portland's newest buildings, Canopy by Hilton Portland Waterfront. We are grateful for their partnership and an ethos focused on art, food, community and culture.
BANDALOOP, which is celebrating its 30th anniversary year, last joined Ovations and Portland in 2017. At that time we heard again and again from members of the community "thank you for this gift." To which we say, thank YOU, thank you for making the arts and Ovations a part of your life.
Welcome back to another Ovations season. We look forward to gathering with you again and again this coming year. We couldn't do it, we wouldn't want to do it, without you.
Looking up and looking forward,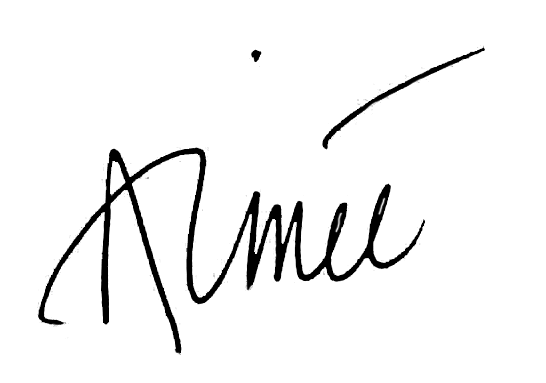 Aimée M. Petrin
Executive & Artistic Director