Calling all Portland Instagrammers!
Come join us for BANDALOOP'S performances Sept 28-29.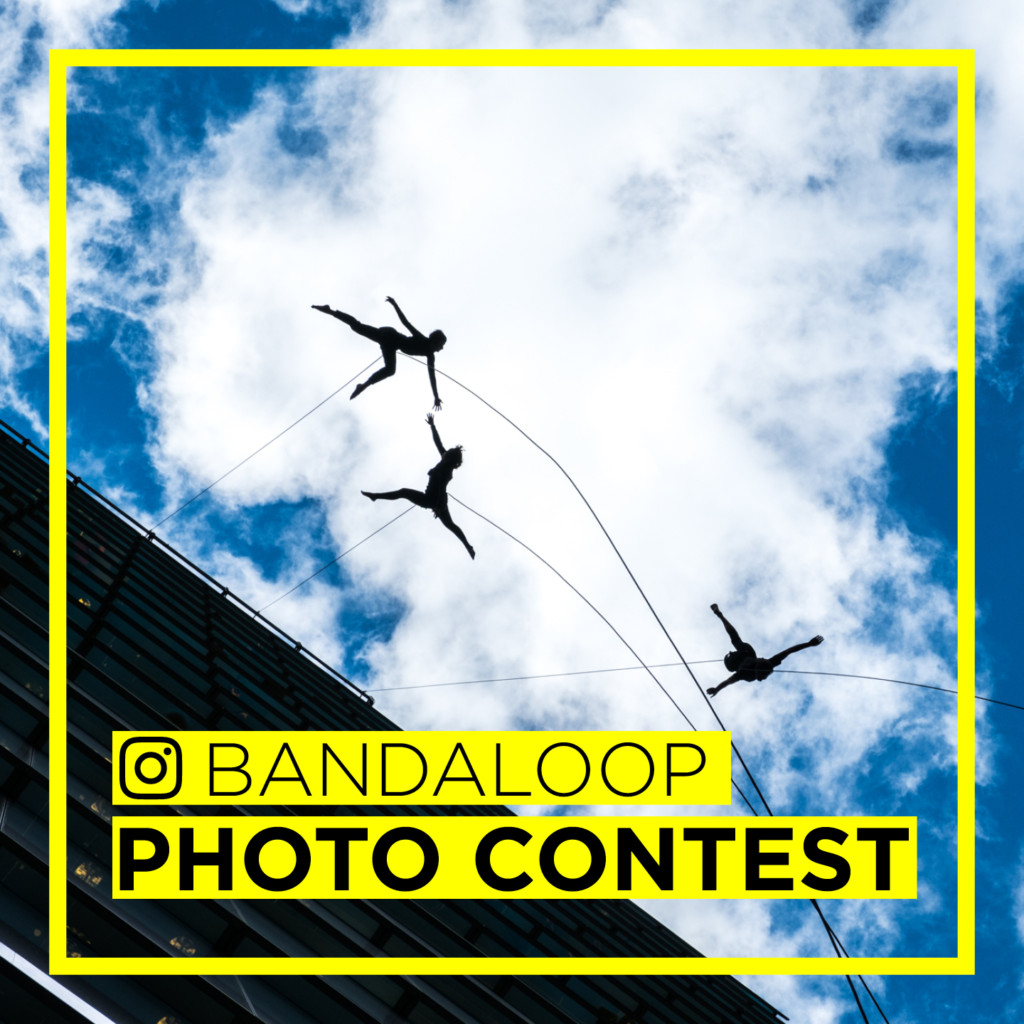 Want to win a:
• $100 gift certificate to Bandaloop Restaurant in Kennebunkport
• a pair of tickets to each performance of Portland Ovations dance series
• AND 2 intro to climbing classes from Salt Pump Climbing Co.
(total value $425)?
Here's how to enter via Instagram:
1. FOLLOW @portland_ovations
2. POST your photos from the @bandalooping shows
3. MENTION @portland_ovations & @bandalooping in your caption.
BANDALOOP will select the lucky winner by Monday Oct 2! May the odds be ever in your favor #danceonwalls
Photo by: Basil Tsimoyianis
---
Portland Ovations goes beyond the proscenium with vertical dance pioneer Bandaloop. Seamlessly weaving together dynamic physicality, intricate choreography, and the art of climbing, Bandaloop turns the dance floor on its side. The company's unconventional venues run the gamut from the New York Stock Exchange and Seattle's Space Needle to natural wonders like Yosemite's El Capitan and majestic cliff faces in China. Together Ovations and Bandaloop scale new heights with free performances on the facades of two of Portland's most iconic buildings.
All presumptions about gravity are thrown askew and so the mind doesn't quite believe what the eyes are telling it."
— LA TIMES
**TRAFFIC ADVISORY FOR BANDALOOP**
Please find the below traffic advisories due to the Bandaloop events on Thursday and Friday.
BANDALOOP
Thursday, September 28 – 12 pm & 1 pm
Westin Portland Harborview Hotel (157 High Street, Portland)
Both lanes of Congress Street between Forest Ave and High Street as well as Free Street (High Street to Oak Street) will be monitored by officers who will be around to ensure public safety for pedestrians and vehicles during the performances; if they deem it necessary there may be temporary street closures and a detour between 11a-1pm.
BANDALOOP
Friday, September 29 – 5 pm & 6 pm
One City Center
From 4 pm – 6:30 pm, Federal Street Extension (Congress Street to Temple Street) and Free Street ( Cross Street to Temple Street) will be closed to vehicles; and Free Street (Center Street to Cross Street) will be closed to non-local vehicular traffic. Parkers in the One City Center Garage should utilize the Free Street exit at this time. A Parking Control Officer will be in place to aid local traffic from area garages on Free Street.
Please be aware that there will be limited/restricted parking in the vicinity of the above performance areas.