By Maya French, Palaver Strings
I am among many newcomers who have chosen Portland as a home, for reasons like: quality of life, proximity to Maine's raw beauty, the diversity, the culture, and of course for the humanity that defines this small city with Mainers and new Mainers who are ready to connect.  And yet, I know that I am part of a wave of extreme change.  This city and state is one that is embracing new populations and giving asylum to refugees and immigrants but Portland also reeks with burgeoning gentrification on every corner.  Shamefully or not, I am one of many who can block out my part in this process and the changes it brings [with the rhythmic needs of day-to-day]. As a musician and member of a creative collective, one of the ways I know how to reflect on and act for change is through art.
Modern classical music is not an art form that is familiar to many people in Maine.  The up-and-coming pop, folk, and international band scene is rocking around town yet people rarely think of classical music as an art form that can inspire reflection, relaxation, or an exciting cultural experience. In May, Portland Ovations, one of Portland's most treasured arts presenters, is bringing the International Contemporary Ensemble (ICE) to us in a now-virtual presentation on YouTube that features two world premiere performances of new work within a program about change and humanity. The program will feature a vast array of instrumentation and music by two female composers, Ashley Fure and Maine-born Suzanne Farrin.  ICE is one of the original and renowned orchestral collectives, consisting of 36 members, each serving as composers, performers, curators and educators. They present programs that are a unique reflection of the artist's collective and individual passions and that burst apart the expected conventions of classical music performance.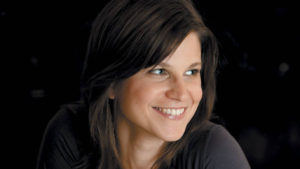 Suzanne Farrin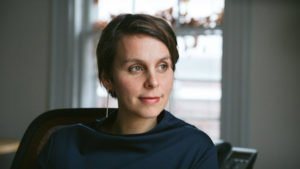 Ashley Fure
The May 28th performance  will be just this. It will feature music made simultaneously and alone by instruments such as voice, bassoon, piano, cello, percussion, electronics – no doubt showcasing sounds that many in the audience will have never imagined.  Often, listening to modern music takes focus and intention and therefore, the curators have staged it in an environment that welcomes the audience outside of their seats and closer to the creative process. In fact, this virtual experience will give the audience even deeper and more intimate access to the composers themselves, their process and the music than would be possible in an in person concert. At the same time, we lose the vibrations in the room and of each other… a necessary trade off, for now.
Going back to change, I am especially excited to experience Fure's The Force of Things, an interactive performance piece that thrusts the audience member into creative phrases about the rate of change and how its effects are buried in our subconscious.  I hope that a good handful of people who are new to modern classical or classical music will take a moment from their important, rhythmic lives to experience this creative, unique, jarring, and reflective performance that ICE is sure to share.