Portland Ovations is your Maine nonprofit home for the performing arts.
We use dance, music, and theater to share stories, conversations, and experiences from around the world.
We also create opportunities to share powerful arts experiences through Ovations Offstage (O2),
which offers performing arts education for all ages, including School-Time Performances, Masterclasses,
and free Pre-Performance Lectures, panels, and community events.
And now, we invite you to join these conversations through "Our Stories:"
blogs, videos, and podcasts to connect us all more deeply to Ovations' artists, their stories, and the magic between us.
brings you original context for our artists and performances. Whether pre-performance preparatory notes, post-performance after glow's making connections to broader issues, or arts integrated learning activities for home schooling, we've got all this and more right here.
Subscribe, respond, and become a part of the conversation!
Tune in to hear directly from artists, audiences, community members, and other commentators in episodes that take their cue from one of Ovations' unique performance experiences.
Subscribe today to not miss an episode!
General podcast support thanks in part to a generous major project grant from the Maine Humanities Council.
Specific support for Toto podcast from Coffee by Design and the New England Foundation for the Arts.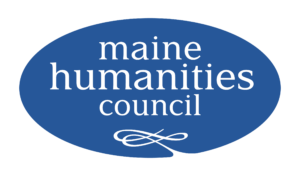 VIDEOS
Portland Ovations IS performing arts: we've got the best videos!
Whether you're curious to watch previews of upcoming artists or look back's to events in which you participated or ones you may have missed,
subscribe to our YouTube channel to explore all the ways
Ovations is Everywhere.
2020-2021 Moments to Remember
VISIT OUR PAGE ON YOUTUBE FOR ARTIST PREVIEWS!