ABOUT THE COMMUNITY WRITE
Join Portland Ovations and the Portland Public Library as we embark on a four-part exploration of Octavia E. Butler's Parable series. Each month, we will dive into these landmark works of Afrofuturism, led by Maya Williams.
Each session will be held at the Portland Public Library Downtown Library on Monument Square.
REGISTRATION
Free registration highly encouraged. Use this link to register for 1, 2, 3 or all 4 Community Read sessions.
ABOUT MAYA WILLIAMS
Maya Williams (ey/they/she) is a religious Black multiracial nonbinary suicide survivor who is currently the seventh poet laureate of Portland, ME from July 2021 to July 2024. Ey has published poems in venues such as The Portland Press Herald, The Cortland Review, FreezeRay, Indianapolis Review, Amjambo Africa!, glitterMOB, Maine Arts Journal, Black Table Arts, and more. Their debut poetry collection Judas & Suicide will be published May 2023 via Game Over Books, and their second collection Refused a Second Date will be published October 2023 via Harbor Editions. She has received residencies from Sundress Academy for the Arts (SAFTA), Voices of Our Nation Arts (VONA) Foundation, The For Us by Us Fund's Words of Fire Retreat, Hewnoaks Artist Colony, Indigo Arts Alliance, and The Watering Hole. Maya was one of three artists of color selected to represent Maine in The Kennedy Center's Arts Across America series in 2020, and was listed as one of The Advocate's Champions of Pride in 2022. Maya also serves as MaineTransNet's Community Care Program Coordinator, where they develop educational material on trauma informedtrans cultural competency, provide outreach to incarcerated trans folks, and develop arts programming. Follow more of eir work at mayawilliamspoet.com.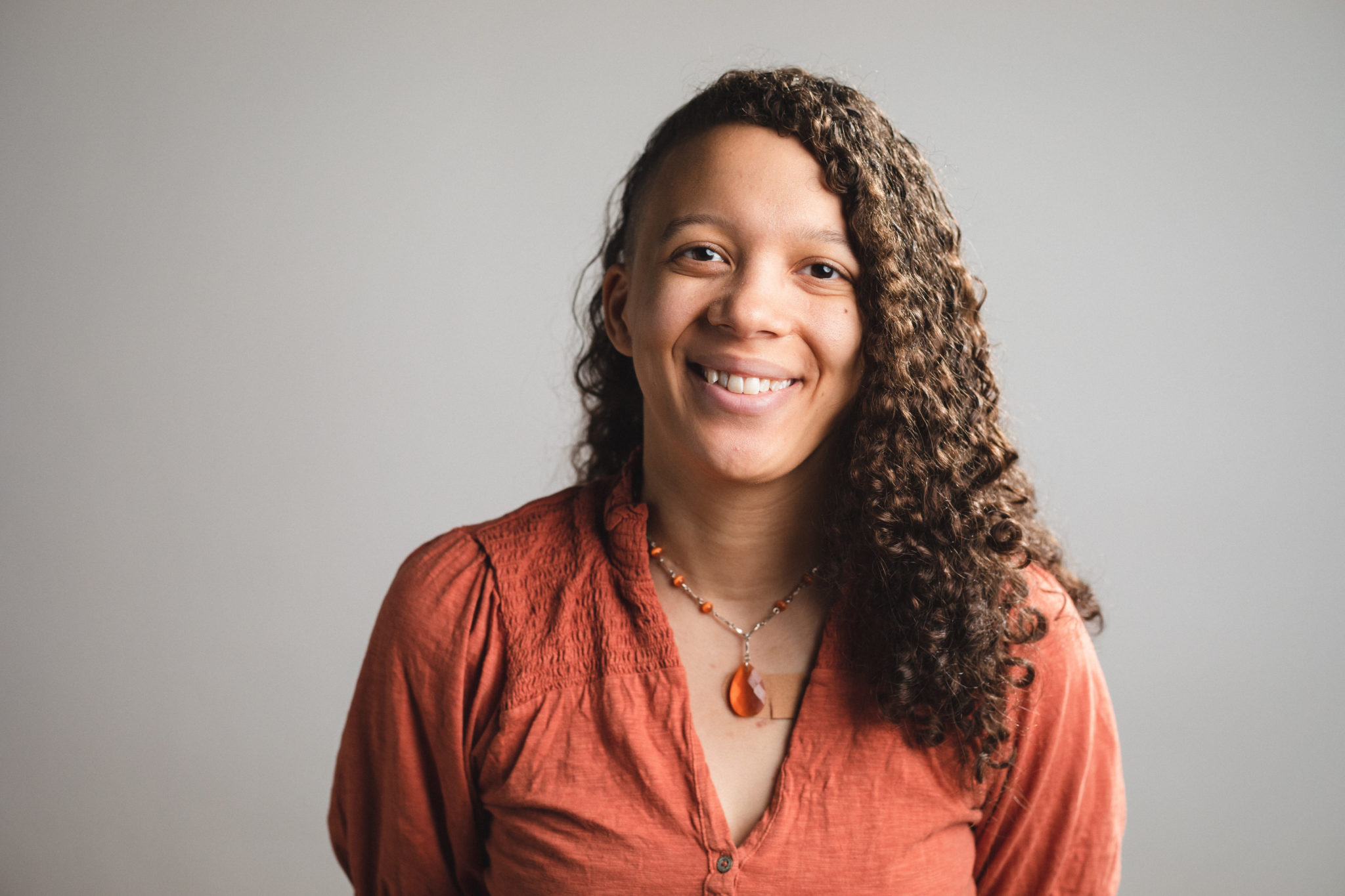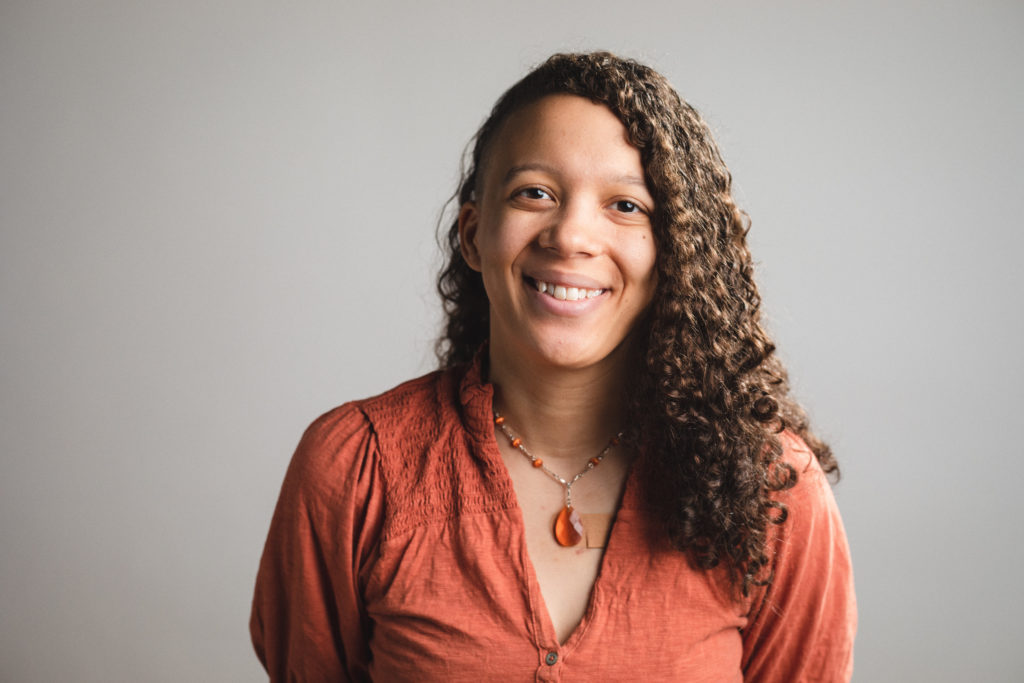 APRIL WRITING WORKSHOP
This one hour workshop is a generative writing workshop inspired by the three Parable inspired workshops before this one. Change is a constant, and change is what inspires resistance in an environment surrounded by disaster. We look forward to you writing and discussing with us!
BOOKS
Check your local library for copies of Parable of the Talents. Many libraries have physical copies to check out along with digital copies to download on your eReader.
The Portland Public Library offers digital access with both the ebook and audio book available through the Cloud Library App. All you need is an active library membership to access.
Back Cove Books has copies of all 3 titles at their store on Forest Avenue in Portland.
See Octavia E. Butler's "Parable of the Sower" on stage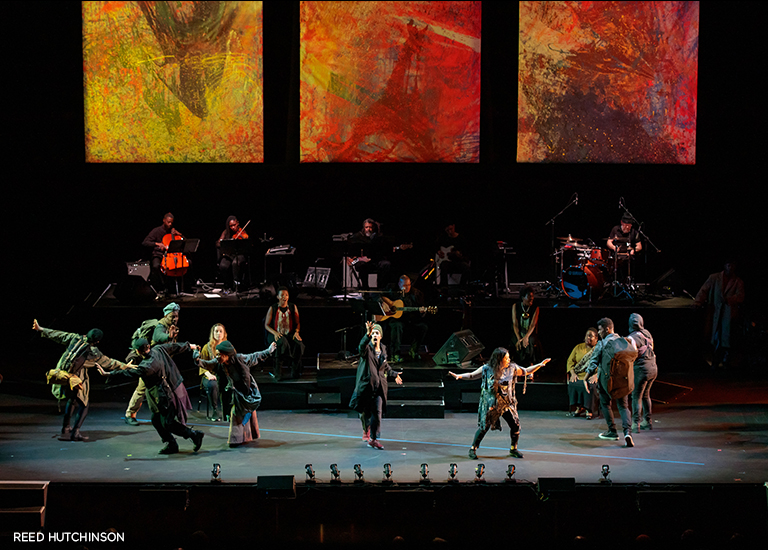 On April 14, 2023, Indigo Arts Alliance and Portland Ovations, in association with Bowdoin College present Octavia E. Butler's Parable of the Sower, created by Toshi Reagon and Bernice Johnson Reagon, at Merrill Auditorium. Participants in all four parts of the Community Read series will receive a complimentary ticket to this performance. 
All that you touch you change. All that you change changes you. Based on the landmark sci-fi novels by Afrofuturist author Octavia E. Butler, Parable of the Sower is a genre-defying, modern congregational opera that celebrates two centuries of Black music. Written by Toshi Reagon and Bernice Johnson Reagon, Parable chronicles the spiritual awakening of Lauren Olamina amidst an America plagued by the products of unrelenting greed, systemic injustice and climate change denial. With an ensemble of more than 20 musicians, Parable transforms the operatic form, fusing African-American spiritualism, deep insights into gender and race, and climate activism into a new musical experience that thrills and inspires.