Portland Ovations welcomes people of all abilities to our performances and programs, both digital and in person. Ovations presents in multiple platforms and in multiple venues in the Greater Portland area, and it is a priority for us that all our events be ADA-compliant. We  all deserve access, and all have different access needs. 
If you have a need that will help you to better access our programs that is not currently being addressed, please contact us at info@portlandovations.org. 
Accessibility at Hannaford Hall, USM Campus
Parking
Hannaford Hall is located within the Abromson Community Education Center at the University of Southern Maine at 88 Bedford Street in Portland. There is an attached parking garage. Accessible parking spaces are available on all levels of the garage with a valid permit. The parking garage may have an hourly parking cost depending on the performance, ticket holders will be notified of parking fees before the performance.
Building Entry
The building is accessible from the garage on all levels and the main lobby of Hannaford Hall is located on the first floor. If entering from the first floor of the garage, there is a small flight of steps that lead down to the lobby and an elevator available.
There is also a street entrance from Bedford Street that leads directly into the Hannaford Hall lobby. There are no steps required to access this door.
Ticketing & Box Office
PortTIX mobile box office can be accessed in the first floor Hannaford Hall lobby, located just inside the main entry doors. The box offers ticket sales and will-call pickup one hour prior to the start of each performance. Regular PortTIX hours are Monday through Friday from 11AM – 3PM located at Merrill Auditorium, 20 Myrtle Street in Portland.
Mobile tickets are also issued and can be accessed through your email. The QR code typically cannot be printed, so you MUST bring a mobile phone to the event on which to display the email with the Mobile Tickets for entry. Mobile tickets are sent to your email the day of purchase. To locate them in your inbox search 'Your Mobile Tickets', it will come from boxoffice@porttix.com.
Restrooms
Restrooms (including accessible restrooms) are located on both levels of Hannaford Hall.
Ramps & Elevators
The lobby is accessible by an elevator from the parking garage, as well as a separate elevator to move between floors. The main floor of the theater and rear of the mezzanine is fully wheelchair accessible.
Assisted Listening
Assistive Listening Devices are available. Please speak with a member of the Ovations team if you would like to access this service.
Sign Language Interpretation
Performances can include ASL interpretation upon request. Please contact us at info@portlandovations.org or call 207-773-3150.
Seating Details
There are wheelchair accessible seats at Hannaford Hall, located in the main level seating area (Ground Floor 2, Row A and in Row L in all sections). Ushers are available if you need any assistance in locating your seat.
To purchase wheelchair accessible tickets online, look for the wheelchair symbol when selecting seats (shown here). You can buy that location and the one next to it with a star symbol for a companion (please note there will be no chair in the "Wheelchair Seat" location).  If you wish to inquire about other possible options, please call our box office for assistance.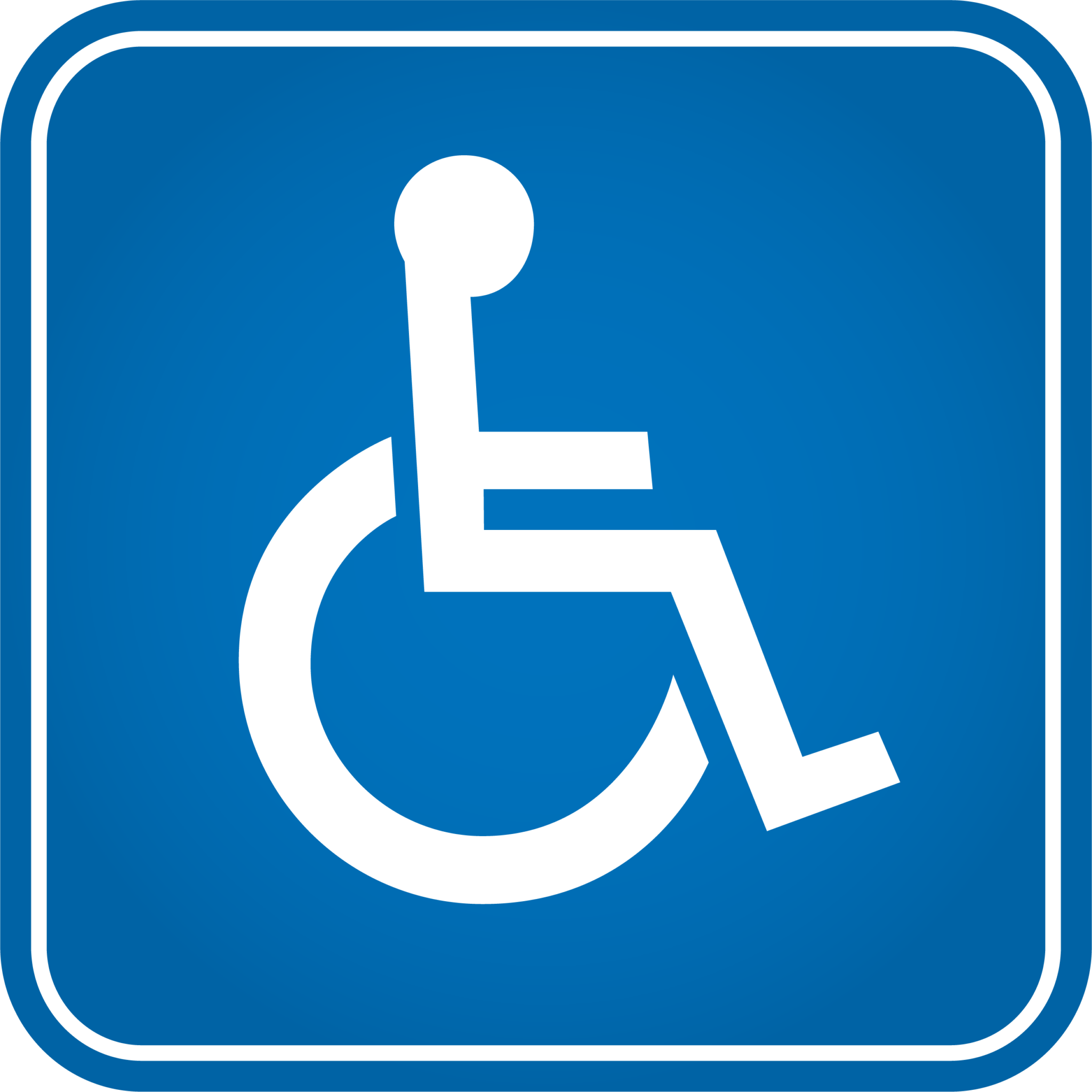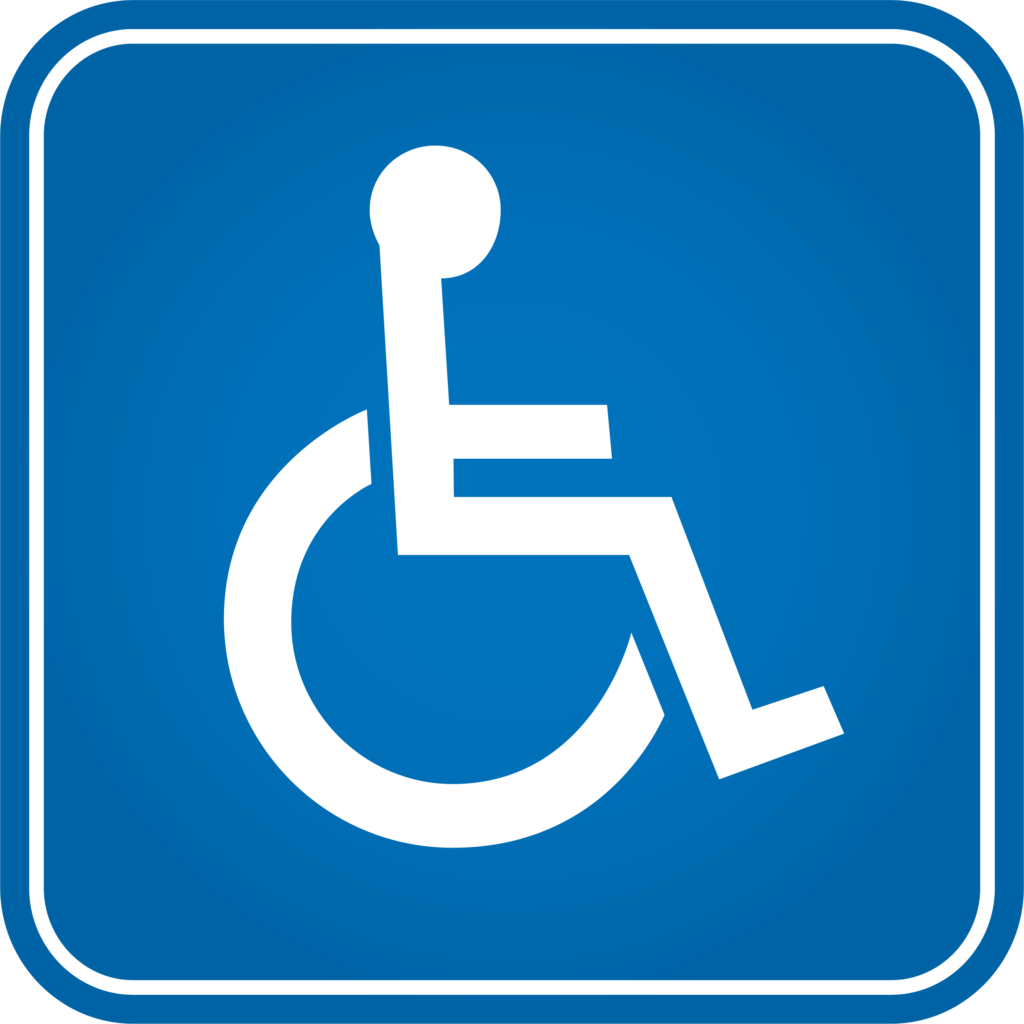 Service Animals
Service animals are always welcome. They are required to remain on a leash or harness at all times. We recommend speaking with the Box Office in advance about the best seating options for you and your service animal.
Concessions
No concessions are served at Hannaford Hall. Outside food and drink are prohibited in the theater but may be enjoyed in the lobby. Water is permitted in the theater and there are water fountains available onsite.