Ovations celebrated National Arts in Education week, sharing information about our robust School-Time Performance series, and some information about each performance! Passed by Congress in 2010, House Resolution 275 designates the week beginning with the second Sunday in September as National Arts in Education Week. During this week, the field of arts education joins together in communities across the country to tell the story of the impact of the transformative power of the arts in education. Each day through the week we celebrated the 6 youth and family performances in the Portland Ovations season.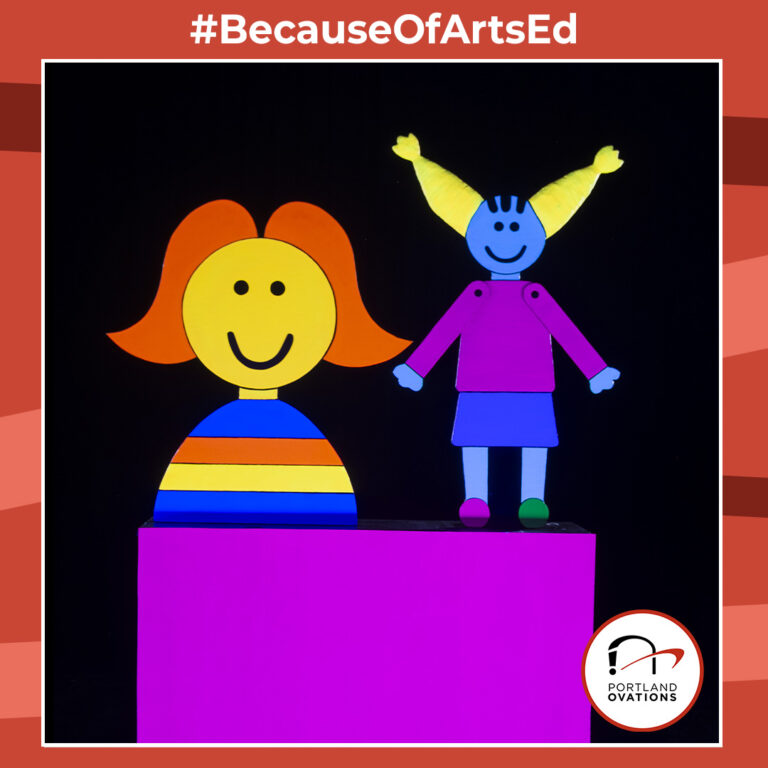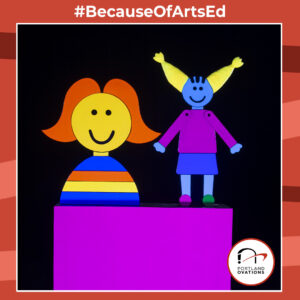 ---
It's Okay to Be Different: Stories by @toddparr – A joyful adaptation of three books by Todd Parr by @mermaidtheatre, presented in their innovative style of black light puppetry.
We chose to include this production in our season, not just because we love its message of inclusivity, but also because Mermaid Theatre's use of black light offers connections between the arts and science. Check out our upcoming Educator Guide for content exploring light frequency!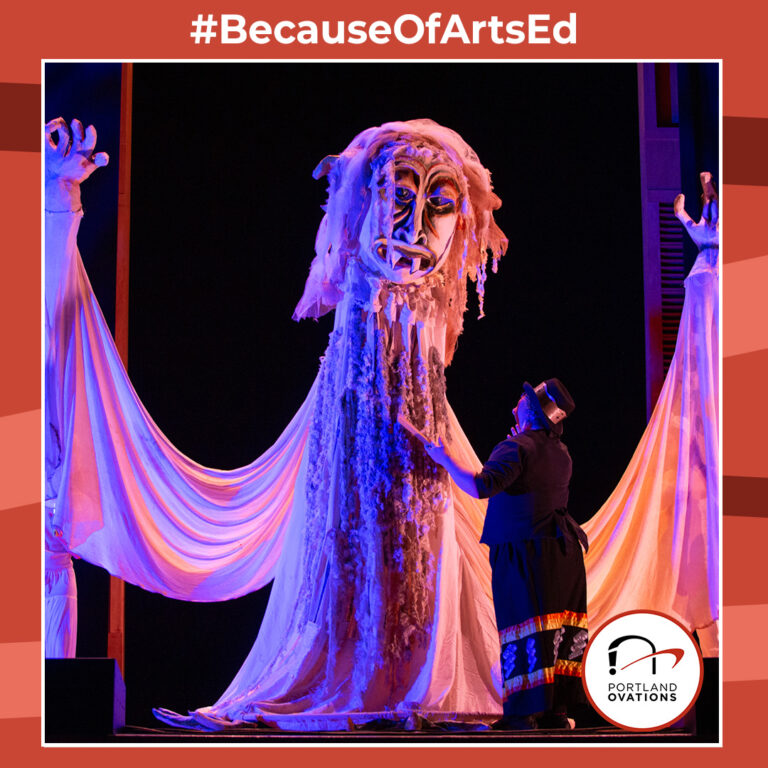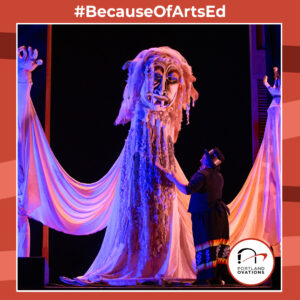 Wabanaki Stories – Back by popular demand from educators, this vibrant production of Wabanaki stories and music spotlights artists coming from several different nations and traditions to demonstrate the depth and breadth of Wabanaki artistry.
This year, following the suggestion of the artists featured in the production, Portland Ovations is providing ticket and transportation subsidies t o schools from Wabanaki Territories to attend the performance. Contact us at offstage@portlandovations.org to learn more!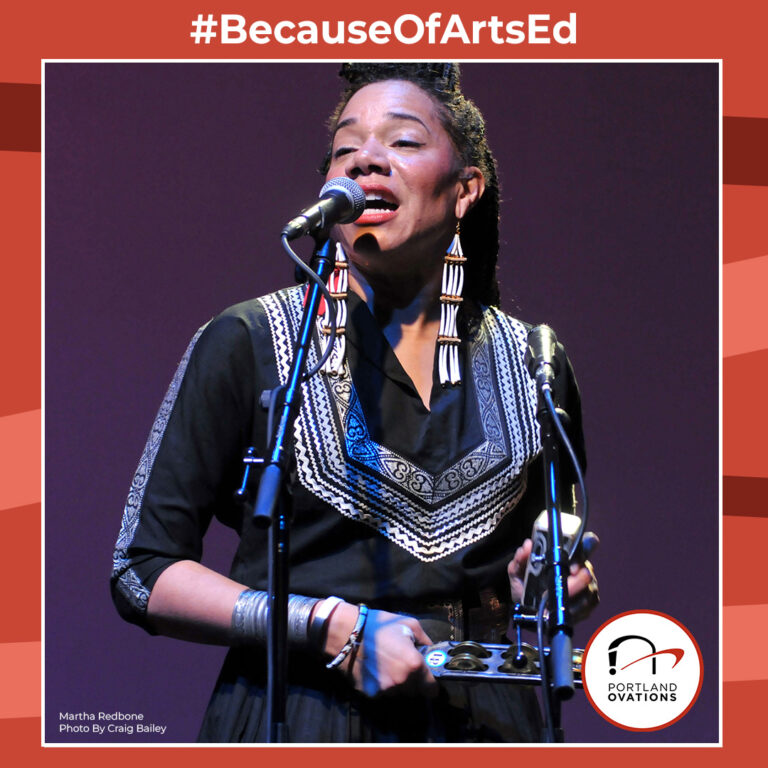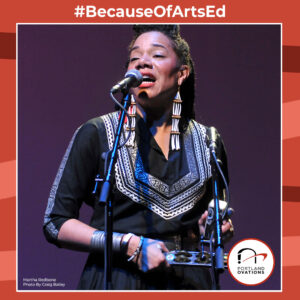 Martha Redbone – Native & African-American Vocalist/Composer/Educator, Martha Redbone, brings an unforgettable performance directly into schools. Redbone's songs and storytelling give voice to issues of social justice and celebrate the human spirit.
Martha Redbone is not just an amazing musician and songwriter, she's also an incredible educator and is one of several artists this season available for in-school workshops with students. These in-school opportunities are an important way to extend students' learning outside the theater and into their classrooms and communities.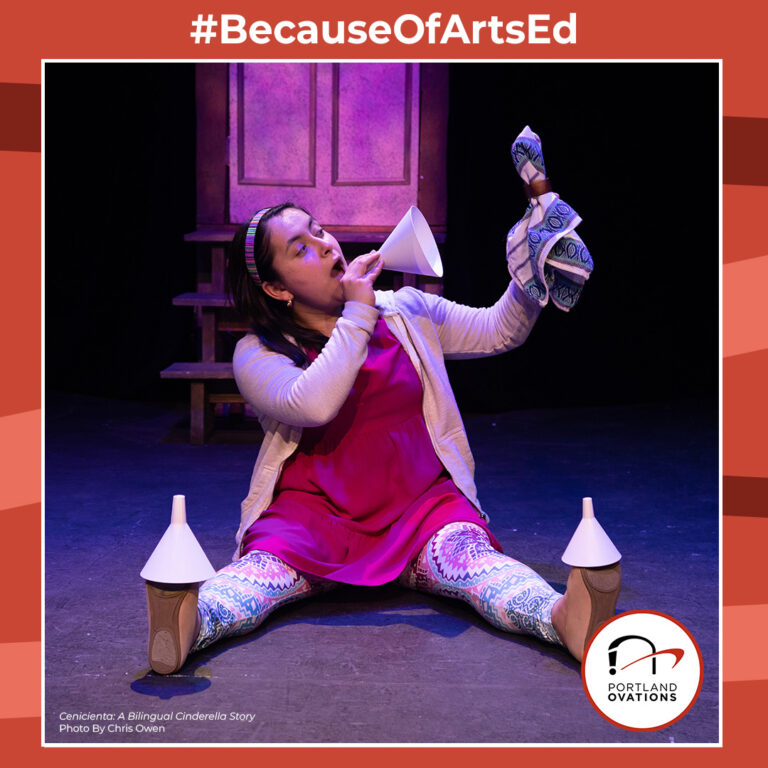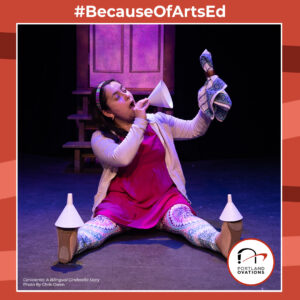 Cenicienta: A Bilingual Cinderella Story – This powerful one-woman play by @glasshalffulltheatre from Austin, Texas is a modern spin on the beloved fairytale, exploring cultural heritage, family, and the power of language.
The 10am performance of Cenicienta is this year's Cultivating Curiosity performance! Every child who attends will receive a free book, chosen with our partners at @imyourneighborbooks. Cultivating Curiosity puts books in the hands of Maine students, but also goes deeper with lessons, activities, and workshops, that encourage embodied literacy in our youngest audience members.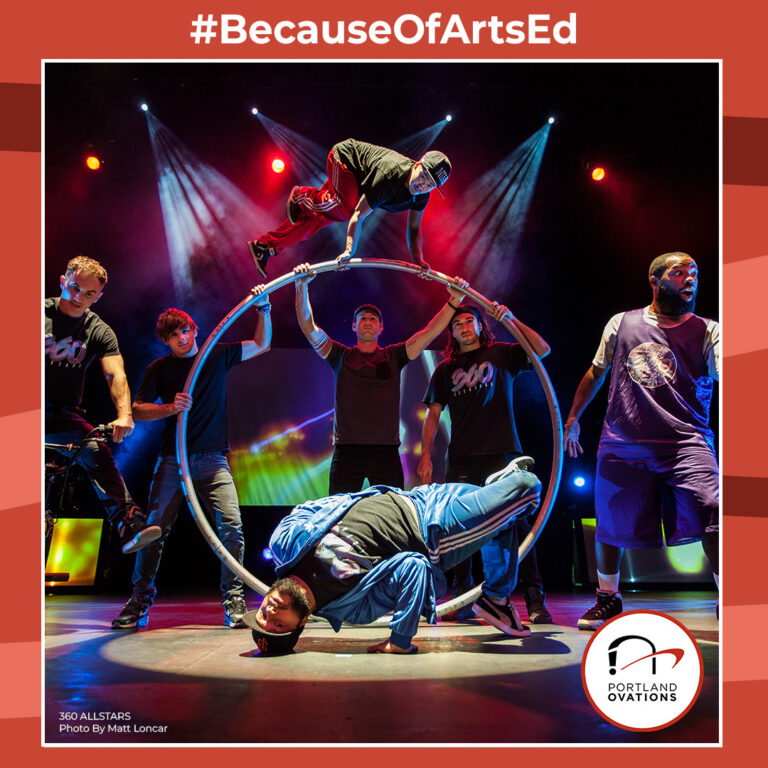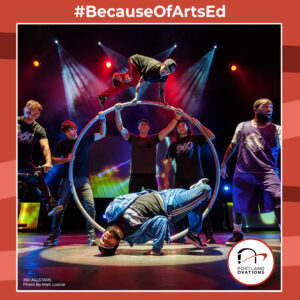 360ALLSTARS – With performances drawn from breakdancing, BMX racing, freestyle basketball, circus, and beatboxing, his phenomenal physical performance explores all forms of rotation, all set to a stunning live soundtrack delivered by award-winning musicians.
We love circus at Portland Ovations and especially love sharing unique performances like 360 ALLSTARS, which connect athletics, artistry, and math together in one powerful experience for students. With curriculum-connected activities for educators to use in their classrooms, as well as in-school workshop opportunities with artists, this production is a fantastic example of the type of learning experience our School-Time Performances offer.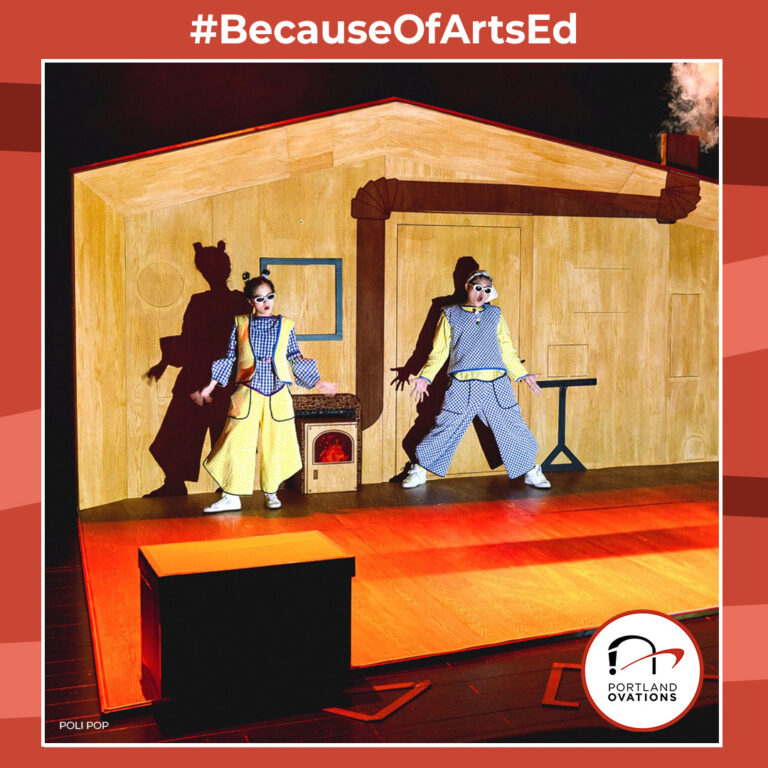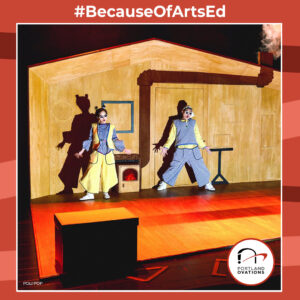 POLI POP – This playful non-verbal performance by @brushtheatre of Seoul, South Korea takes the audience on a journey through the imagination of siblings Poli and Pola as they transform their bedroom to roaring seas, the Egyptian desert, busy cities, dance parties, and more.
Accessibility is built right into this non-verbal performance and is a priority for all Ovations programming. Our School-Time Performances are ASL interpreted, and always come with a list of "what to expect" from the set, lighting, sound, and storytelling to help students, their teachers, and caregivers prepare for the show.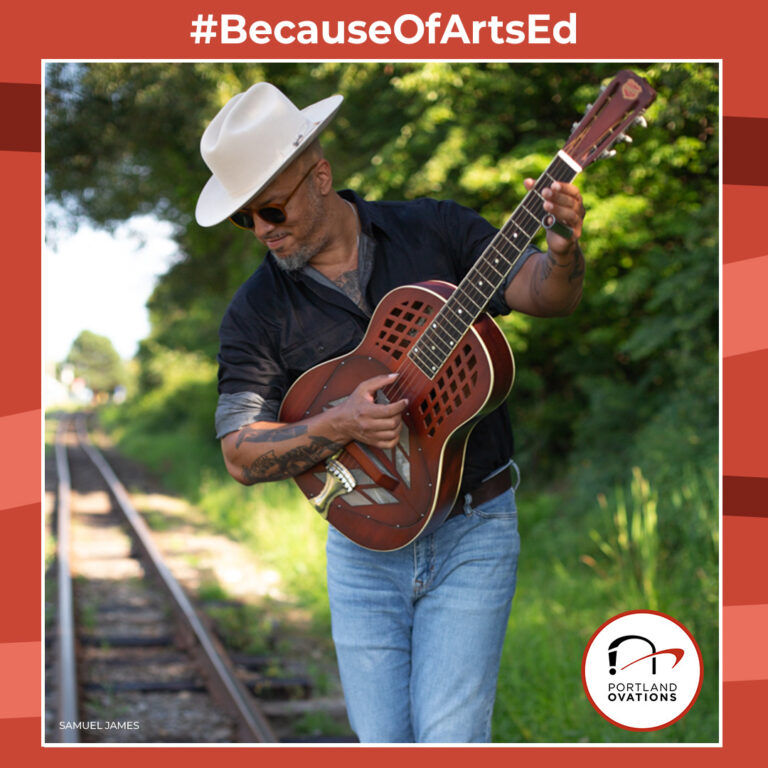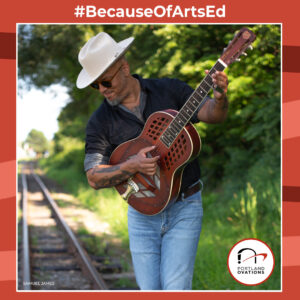 Stories and Songs with Samuel James – Local modern guitar master and storyteller Samuel James shares live music and storytelling that educates and captures the imagination in this in-school performance. A live performance by Samuel James is part theater, part concert, part porch-stomping dance party.
Samuel James' in-school performance is part of an on-going series bringing Maine artists into schools. This series connects students with artists from their community with engaging performances by award-winning local artists.