Ovations kickstarted our 92nd season with Garba360, a free-to-the-public lively and immersive community dance party. This unique event invited all to enjoy the spirited Indian Gujarati folk dances of garba and raas. 
In October, we welcomed audiences for three performances of the timeless, award-winning musical, CHICAGO. Roxie Hart continues to razzle and dazzle along with an incredible ensemble of astonishing dancers and musicians.
With a classical program that included works by Henry Purcell, Felix Mendelssohn, Johannes Brahms and Johann Sebastian Bach, the highly lauded Academy of St Martin in the Fields Chamber Ensemble performed to a sold-out audience at Hannaford Hall.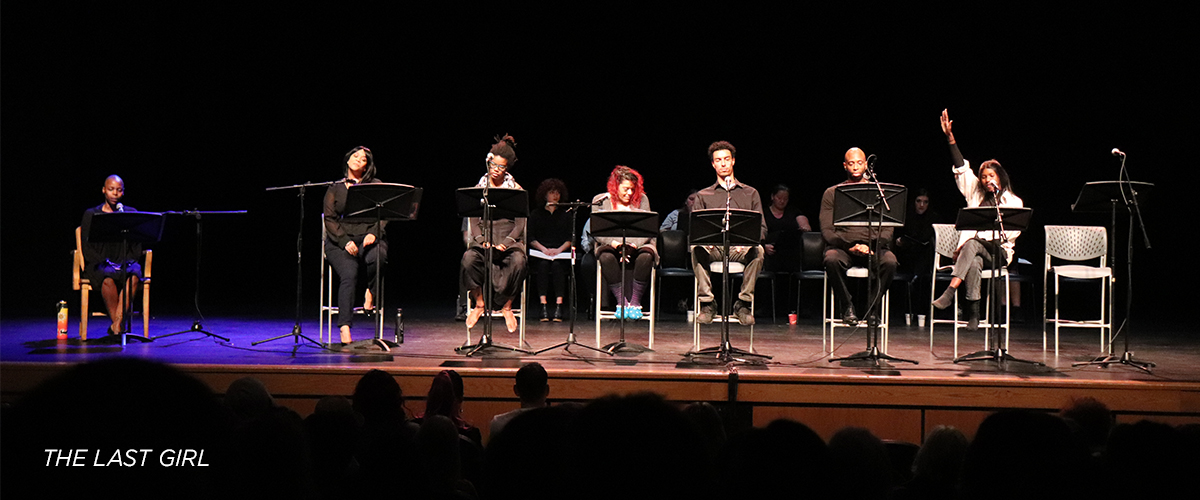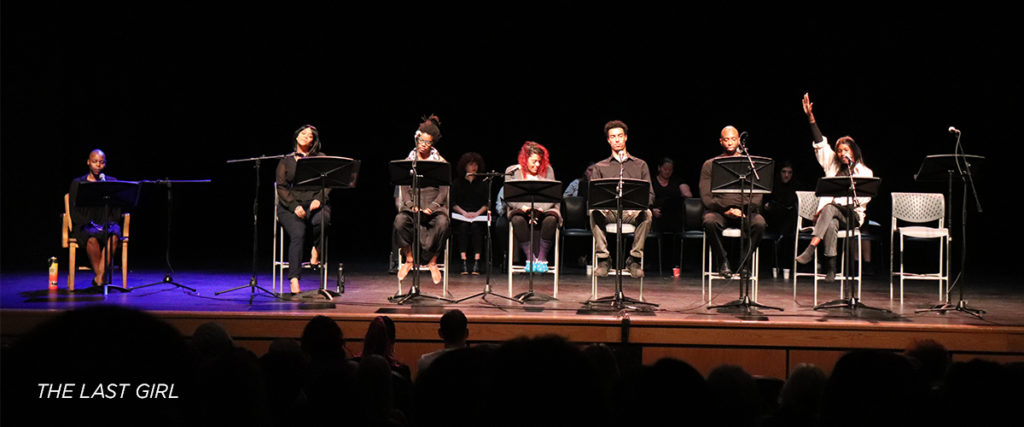 Next, we presented the premiere of a full-length staged reading of Dianne 'dee' Clarke's play The Last Girl in collaboration with Clarke's legacy organization Survivors Speak USA. The Last Girl, one of our five commissioned Maine artist projects, is based in part on Clarke's 2014 testimony on sexual trafficking to the Maine Human Rights Commission.
The month ended with Internationally renowned flamenco artist, Farruquito, who offered a passionate performance of his latest work Flamenco Íntimo complimented by a sold-out pre-performance Intro to Flamenco Dance class with local instructor Lindsay Bourassa. 
We kicked off November by celebrating 60 years of New Orleans jazz with the highly revered intergenerational ensemble: Preservation Hall Jazz Band who welcomed audiences into the ineffably channeled music and culture inherited from their ancestors. Complimenting this event, we held a film screening of the documentary "A Tuba to Cuba" presented in partnership with SPACE.
After participating in Ovations' 2020-21 virtual season, the Fauré Quartett returned live at Hannaford Hall with a memorable program of works composed by Gabriel Fauré, Gustav Mahler and Johannes Brahms all for piano quartet instrumentation.
Our School Time Performance (STP) series continued to flourish with our first STP of the school year: Commanding Space, a one-woman performance about the story of Annie Easley whose persistence amidst the Civil Rights Movement led her to become one of the first African American human computers at NASA.
November closed with The Four Phantoms from the Tony Award-winning The Phantom of the Opera celebrating iconic music from Broadway that also included a post-performance VIP meet and greet with the artists.  
With the quiet and cold of December, audiences were treated to the warmth and depth of pianist Janice Carissa, who radiated her sparkling virtuosity at Hannaford Hall.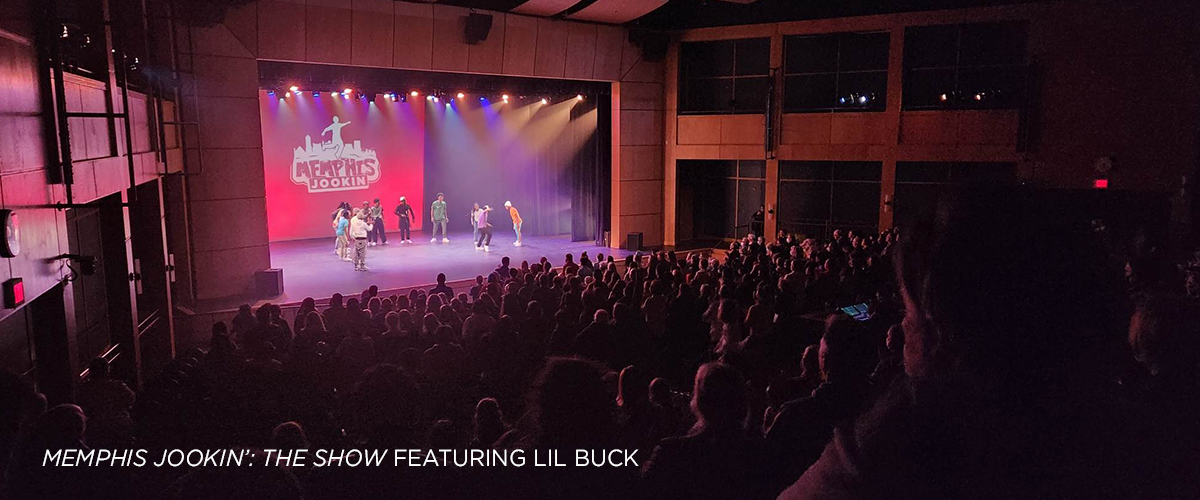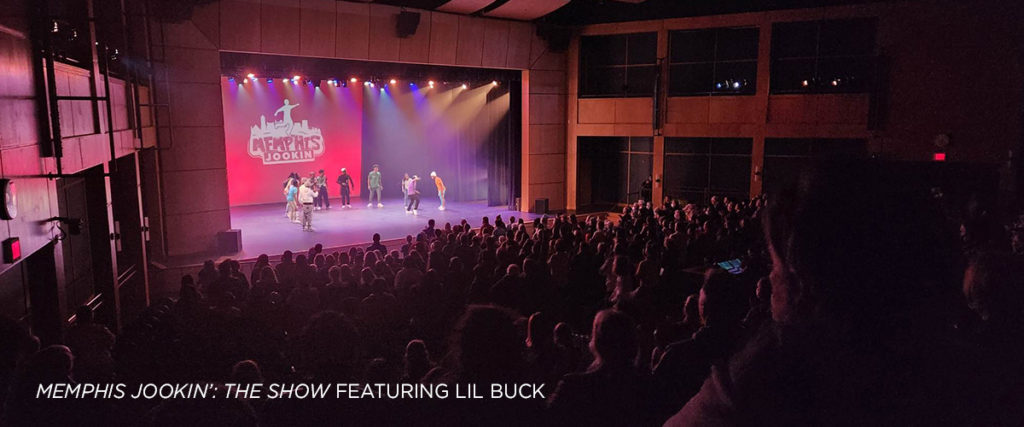 In January, we kept moving with renowned dance artist, Lil Buck, who conceived, choreographed and performed in his latest production: Memphis Jookin': The Show. 
Our fourth commissioned Maine artist project, Wabanaki Stories, premiered to the public on February 4th, and due to the overwhelmingly positive response to the sold-out February 3rd School-Time Performance, a second STP was added the same day allowing 3,000 students, teachers and guardians to witness this vital work.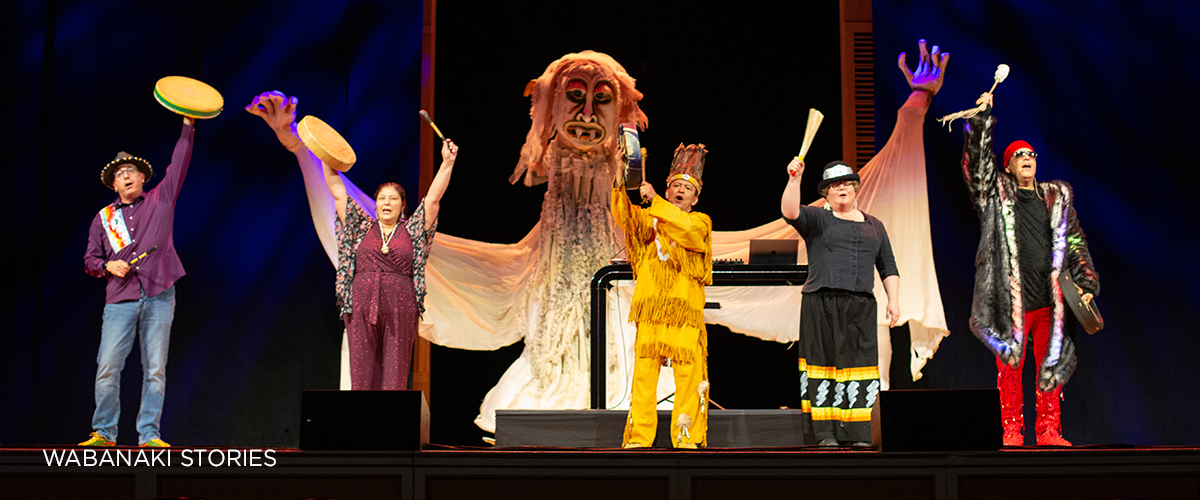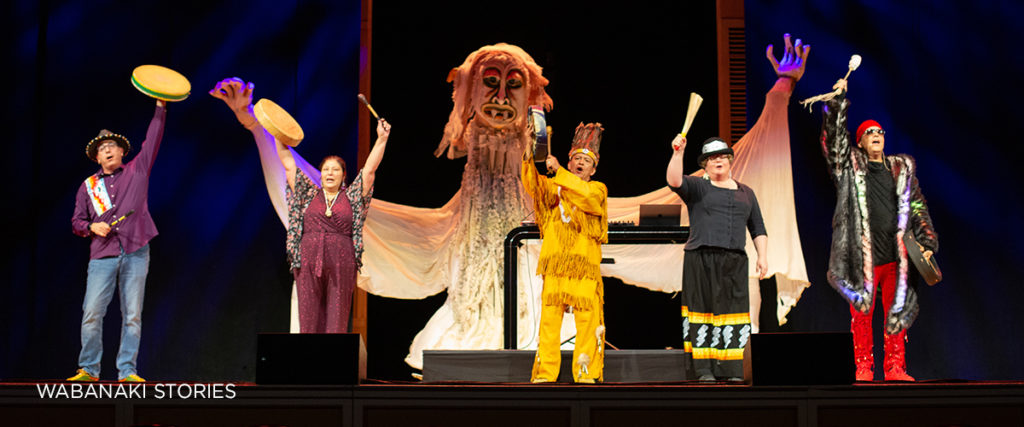 Harpist Bridget Kibbey and special guests — percussionist John Hadfield and Iranian vocalist Mahsa Vahdat, performed her latest work: Persia to Iberia, exploring the Islamic Golden Era with improvisation and lyricism inspired by the works of poets Rumi and Hafez.
In mid-February, Jessica Vosk, one of Broadway's biggest voices soared to the rafters of Merrill Auditorium, dazzling audiences with works from Stephen Sondheim to Andrew Lloyd Webber.
Award-winning, and world-renowned storyteller, Antonio Rocha, presented a dozen in-school tour de force performances of his incredibly important and impactful solo work A Slave Ship Called Malaga. 
We ended February with The Peking Acrobats Featuring the Shanghai Circus, who tumbled into Merrill Auditorium with spectacular acrobats and balancing acts infused with lighthearted comedy. 
The Simon and Garfunkel Story carried a heartfelt sense of nostalgia to the stage with authentic performances that, with eyes closed, made it difficult to distinguish the iconic folk-rock duo from their on-stage counterparts.  
Families and friends joined us for a sold-out performance of Bluey's Big Play, a brand-new theatrical adaptation of the Emmy® award-winning children's television series, that had young folks cheering, laughing and jumping out of their seats. 
In a striking forward-looking performance reflecting the future of chamber music, The Miró Quartet joined forces with celebrated American soprano Karen Slack at Hannaford Hall to rapturous applause.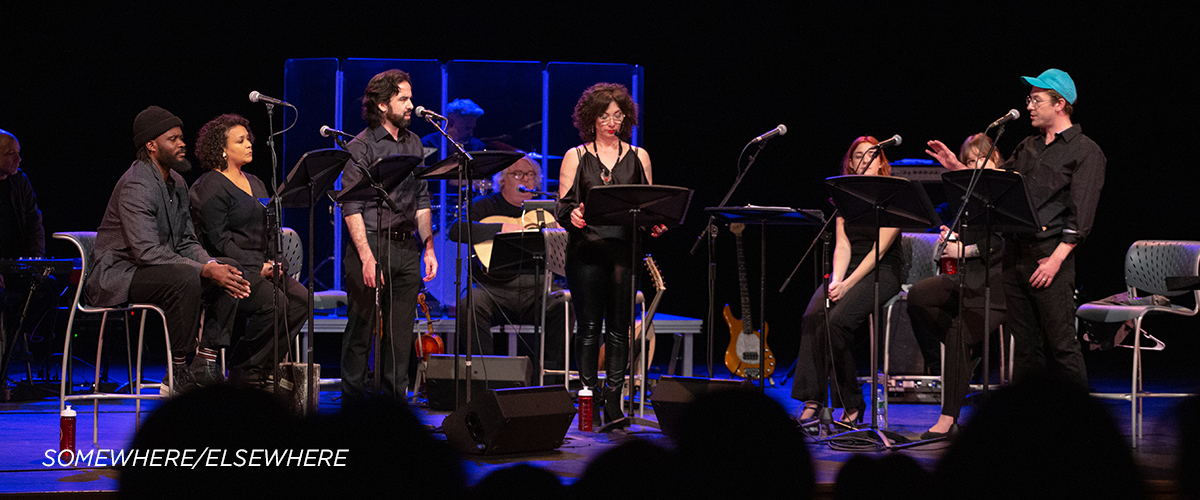 Our final Maine Commissioned Artist project, somewhere/elsewhere was an intimate account of separation, loss and identity. This work, created in collaboration by poet Kerem Durdag and musician Andy Happel, explored the story of two first and second-generation immigrants recovering love amidst turbulence, joy and revelation.
Our sold-out annual fundraiser, POP, was an overwhelming success. With an array of pop-up performances by some of Maine's most talented artists, and incredible food provided by our best local restaurants, the evening was emblematic of everything that Ovations stands for. 
We opened April with a matinee of a charming production of the classic Hans Christen Anderson tale, Ugly Duckling, from across the pond by U.K. based theatre company Tutti Frutti.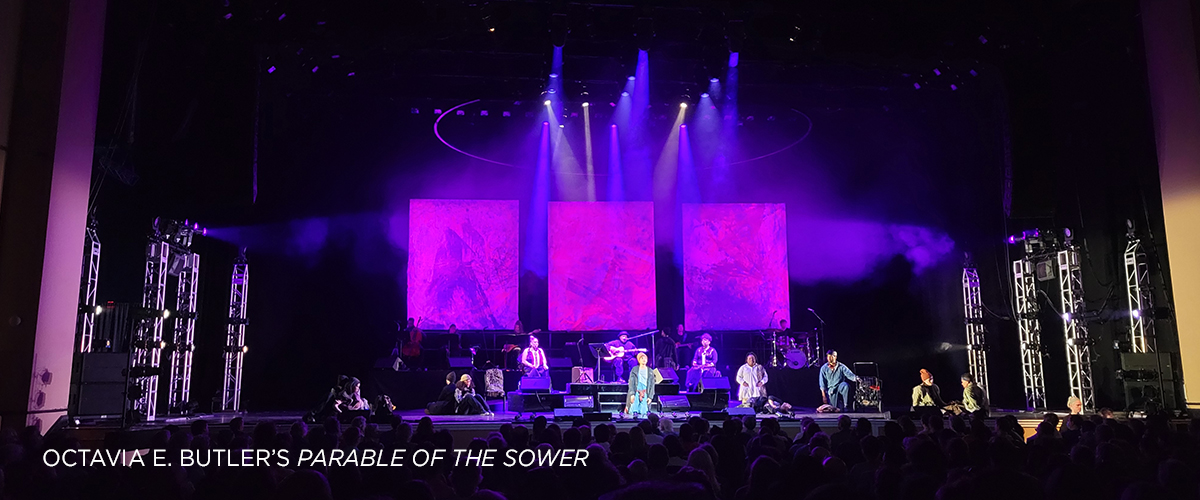 Ovations was thrilled to present Parable of the Sower, a translation of Octavia E. Butler's landmark sci-fi Afrofuturist novel created by Toshi Reagon and Bernice Johnson Reagon. A community read of Parable also took place in partnership with the Portland Public Library. This production was made possible by our ongoing community partnerships with Bowdoin College, Indigo Arts Alliance, and Maine Humanities Council.  
The wacky and crafty Quebecois performers, Cirque Alfonse, had audiences on the edge of their seats and smiling ear to ear with their presentation of "Animal, A Farm Story" complete with cirque, song, and dance accompanied by live music.
Fiddler on the Roof came to Merrill Auditorium for three incredible performances. With a lavish orchestra, breathtaking set design, stunning choreography and unforgettable performances by an incredibly talented cast, Fiddler remains timeless, powerful in its themes and more vital and relevant than ever.  
Our final performance of the season, Ballet Hispánico, offered both a public and STP to audiences including a pre-performance latin social dance class with members of the company. With theatricality and passion at its core, the stunning dancers demonstrated luscious choreography fusing Latin dance with classical and contemporary techniques. 
We are so grateful to our audiences and Members, both old and new, for joining us for an unforgettable season!