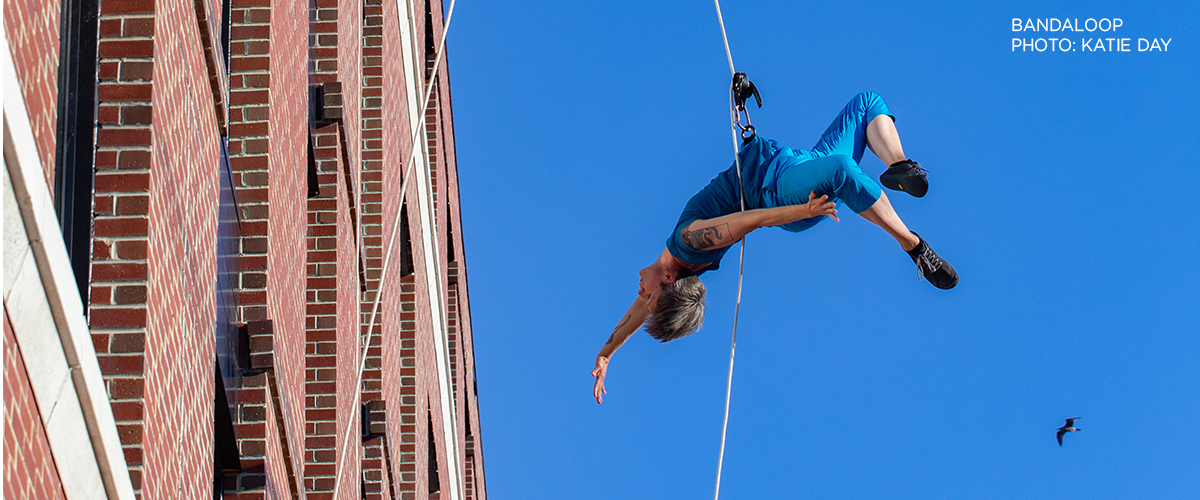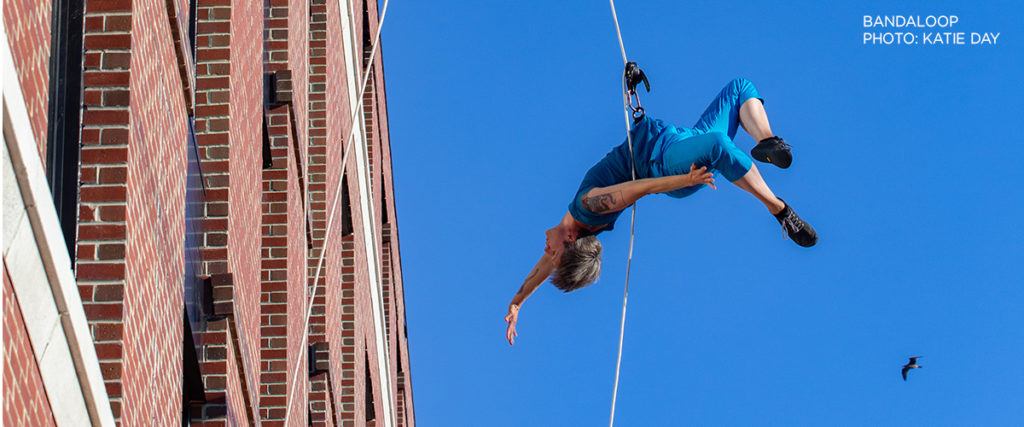 OCTOBER
We couldn't think of a better way to kick off our 91st season than with 5 free public performances of the vertical dance innovators, BANDALOOP, which had people captivated, lying in the streets and watching from nearby rooftops, balconies and windows, as dancers were suspended from the rooftop of the Canopy by Hilton Portland Waterfront. 
Later that month, Grammy award winner Dan Zanes and Haitian American Jazz vocalist Claudia Zanes wowed students as they toured 3 Portland elementary schools by way of a flatbed truck. More than 1,000 students attended these free concerts, all of whom received a copy of the book "Freedom Soup" through our Cultivating Curiosity program. For many students, this was the first live performance they had seen in over two years!
Pacifica Quartet brought their virtuosic and exuberant performance style to Merrill Auditorium and Alan Cumming and Ari Shapiro joined forces for a night of uproarious humor and song. Finally, Broadway returned to Portland with the timeless Tony Award winning Musical RENT. It was an unforgettable experience that, for two nights, filled Merrill Auditorium with its largest audiences in nearly two years.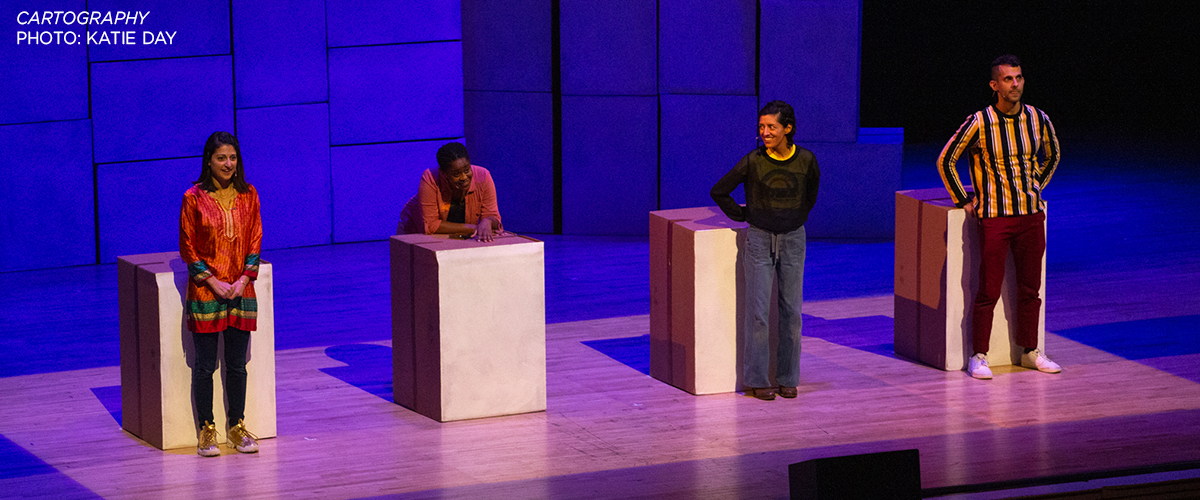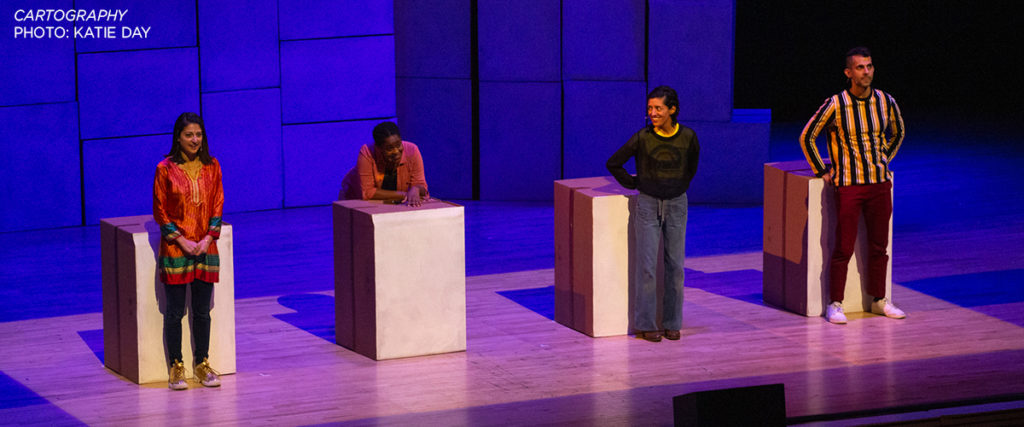 NOVEMBER
We connected audiences with the contemporary refugee experience in the brilliant multimedia theatrical work, Cartography, which invited us to witness a world alive with movement and migration and consider the effects of climate change, war and poverty on the lives of young people. Next, audience members of all ages experienced Music from the Sole's Partido, an amazing tour de force from tap dancer Leonardo Sandoval and bassist and band leader Gregory Richardson.
FEBRUARY
Prodigal pianist Alexander Malofeev wowed audiences at our first ever socially distanced performance. Malofeev took to the stage with a performance of great technical skill and thoughtful interpretation. With 7 ovations and 4 encores, the concert was one few of us will ever forget.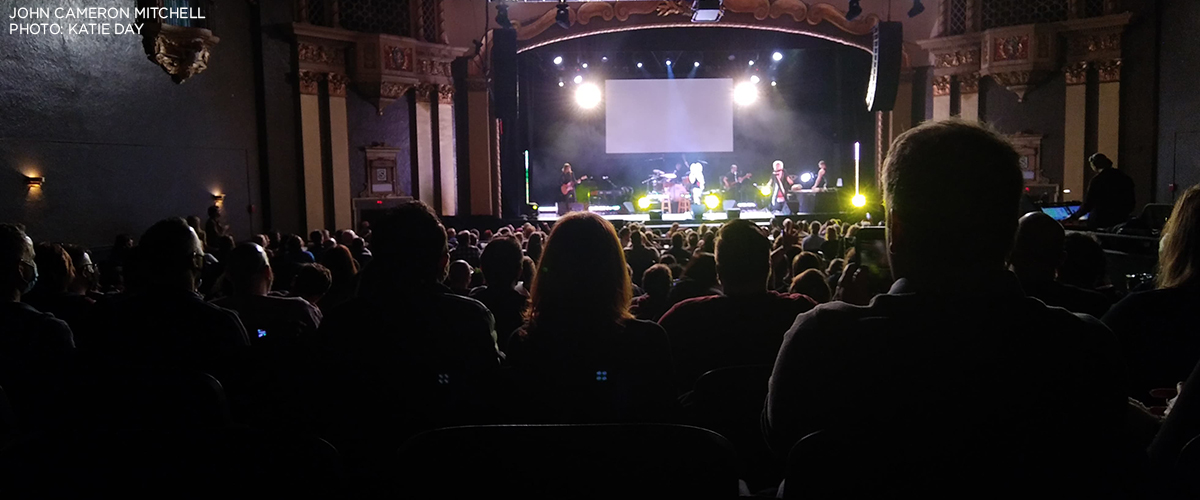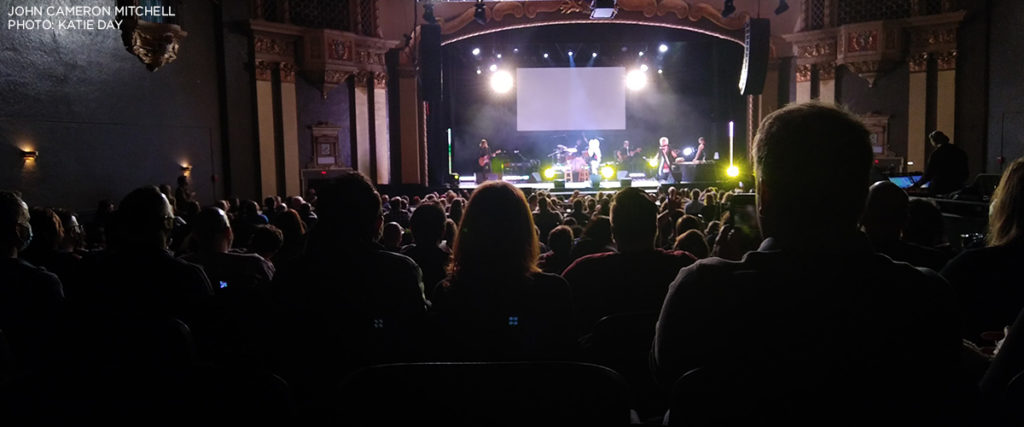 MARCH
We presented a public performance of Rosie Revere, Engineer and Friends, a musical geared toward children from PK to 5th grade that embraces curiosity, out of the box thinking, and problem-solving skills. The following day, we welcomed back an audience of 500 cheerful students, teachers and chaperones from all over the Greater Portland area for a School-Time Performance of Rosie. Students were able to take a piece of the performance home with them courtesy of our Cultivating Curiosity program, which provided them with a free copy of the book "Rosie Revere, Engineer."
The State Theatre truly came alive for John Cameron Mitchell's The Origin of Love: The Songs and Stories of Hedwig, an electrifying evening that celebrated non-conforming self-expression and encompassed a punk rock attitude that encouraged self-love, uplifting a multigenerational audience. We wrapped March with the Sphinx Virtuosi, not only a beautiful showcase of disciplined musicianship, but an intimate honoring and acknowledgement of the overlooked history of diversity in chamber and classical music.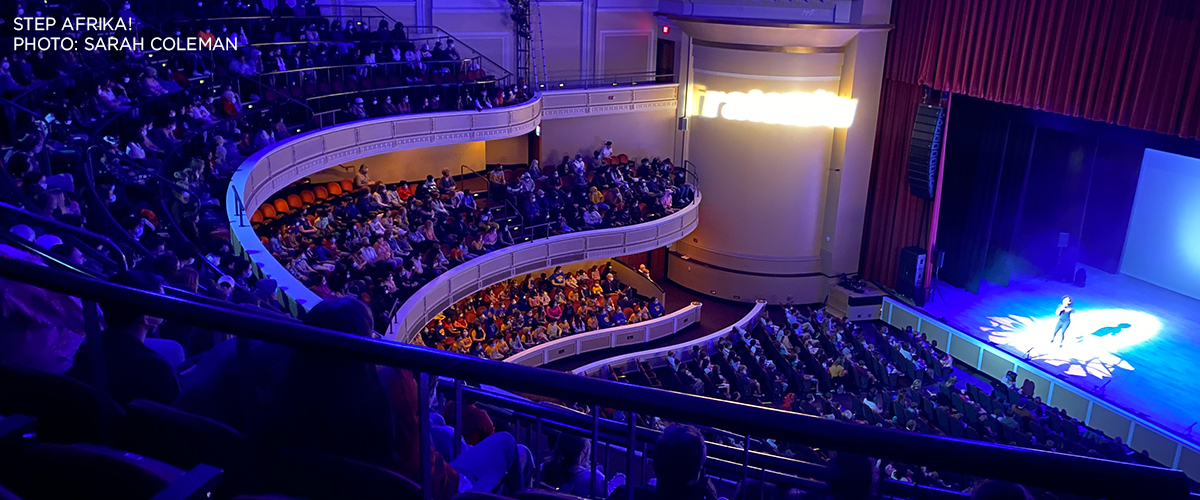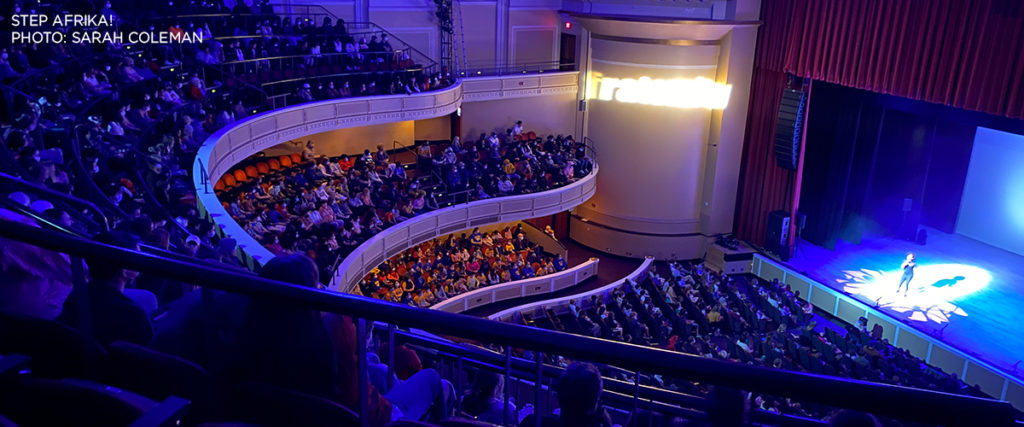 APRIL
The public, students and educators joined us for Step Afrika!, who brought their rhythmic agility, stunning technique and electric energy to Merrill Auditorium. Step Afrika! promotes stepping as an educational tool for young people, focusing on teamwork, academic achievement and cross-cultural understanding. Our School-Time Performance of Step Afrika! also provided a selection of age-appropriate books for students centering Black Joy.
Our sold-out annual fundraiser, POP Global Passport, was an overwhelming success. Your dedicated support made for an unforgettable and impactful evening. Because of you, Portland continues to grow as the vibrant and creative community we all love.
Ovations was thrilled to have finally presented award-winning Congolese playwright, actor, director and producer Toto Kisaku for his one-man play Requiem for an Electric Chair. And our evening with Amadou & Mariam and the Blind Boys of Alabama was a perfect blending of cultures, legacies and musical styles that left audiences (and Ovations staff members) with the feeling of having witnessed something truly legendary.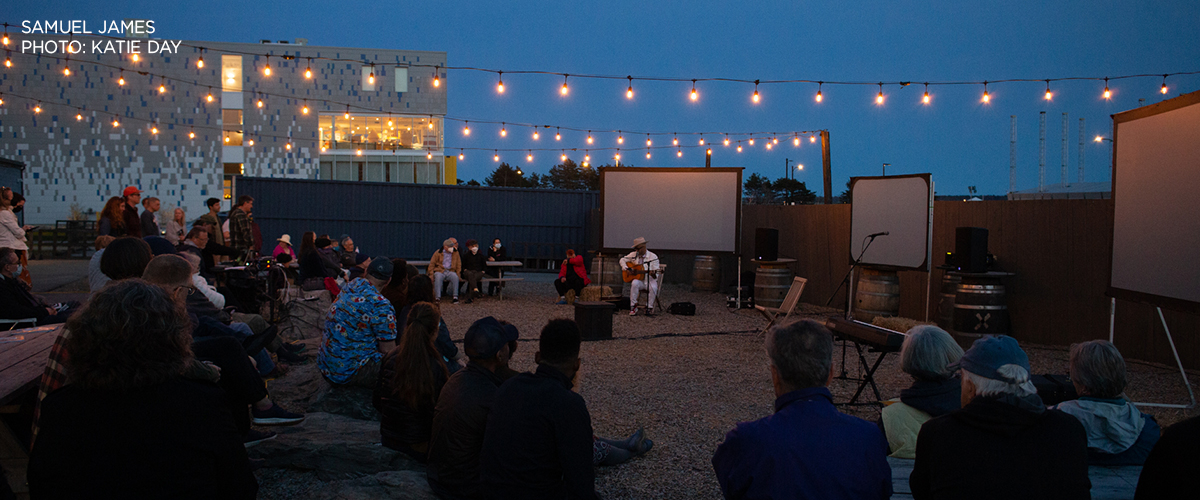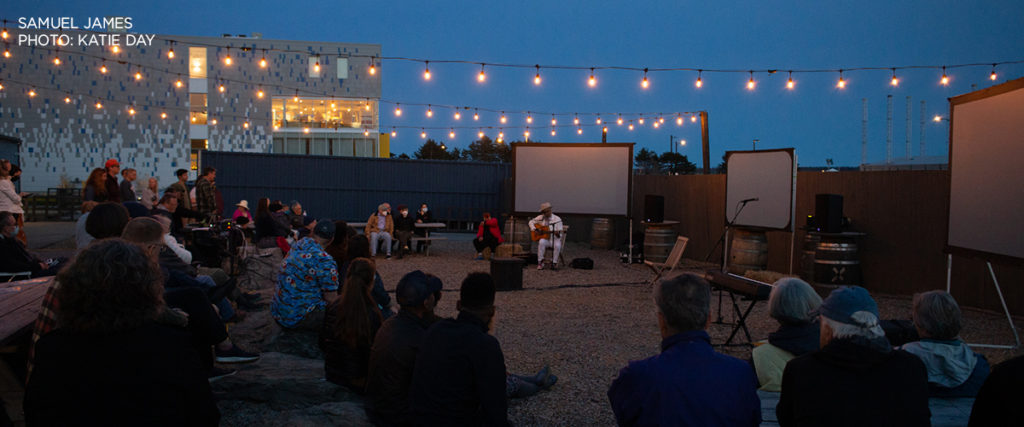 MAY
The month of May was beautifully opened with the New York Philharmonic String Quartet, a performance we had been excitedly anticipating since originally scheduling them for April of 2020. 
May also saw the world premiere of two of our commissioned Maine artist projects. Our time with Samuel James was a glorious evening of amazing artistry and community. After two long years of inception and ongoing development, the long awaited Already Home Recordings: Vol 2was a gift to all in attendance as James reminded us of the magic of live performance. The premiere of Riley Watts and Heather Stewart's Hour Wolf in the Lighthouse at Mechanics' Hallwas a great success, with a nearly sold-out run. The debut performance of little house dancecompany, audiences were captivated by the softly articulated and intentional choreography of Watts and Stewart's works. 
Hilarious and absurd as ever, Blue Man Group entertained and uplifted an all-ages audience at Cross Insurance Arena. With their signature drumming on custom-made instruments, incredible lighting and audience participation, the evening was a joyful release. 
JUNE
We were thrilled to finally bring the timeless and electrifying energy of Donna Summer to the stage for SUMMER: The Donna Summer Musical. A polished production with a vibrant ensemble that radiated talent and honored the life of a legend, it's easy to see why the Queen of Disco lives on in the lives of so many. We capped off the year with two performances of Hairspray to the joy of our loud and excited audiences. Singing and dancing to 'You Can't Stop the Beat' was the perfect way to finish the year.
Thank you so much for joining us for an unforgettable season!