Dear Friends,
It was January 1998. I was in NYC for work and had tickets for the revival of Cabaret at Studio 54. My trip coincided with Jennifer Jason Leigh in the role of Sally Bowles and some guy named Alan Cumming as the emcee. Leigh's "star" appearance, combined with the chance to visit the famed venue had me beyond excited. Little did I know that it was Alan Cumming who would steal the show. I'll never forget the moment Cumming revealed himself in the kickline. I was entranced. Riveted. Enthralled.
As it turned out, Leigh was off that night, I don't even recall who played Sally ….
Flash forward a decade or so and I get a call that Alan Cumming has a connection to Maine and a new touring show. A Saturday, it was all I could do to make it to Monday to call his agent. That season, our 2016-17, Ovations presented Alan Cumming Sings Sappy Songs. Once again, I was spellbound.
A handful of years later Ovations brought to Maine the fantastic performer known then as Lady Rizo, a fave of the downtown NYC cabaret scene. We enjoyed her so much we decided to bring Rizo back the following season, when Ovations Board member Felicia Knight mused, "It would be such fun to pair her with someone, like … Ari Shapiro," known at that time for his appearances with Pink Martini (whom Ovations first brought to Maine in 2009) and of course NPR's All Things Considered. As it happens I had noticed earlier that day a playful exchange between Ari and Rizo on social media. I knew Felicia's idea was much more than a fanciful whim. A couple of months later, Ovations hosted the first appearance by Rizo and Shapiro on stage together, and Ari's first concert in Maine. Another captivating performance.
This is all to say. Things happen for a reason. Paths cross. Stars align (even when they don't). The theater is a magical place. And, we are all meant to be here tonight for what promises to be an unforgettable evening.
Welcome back.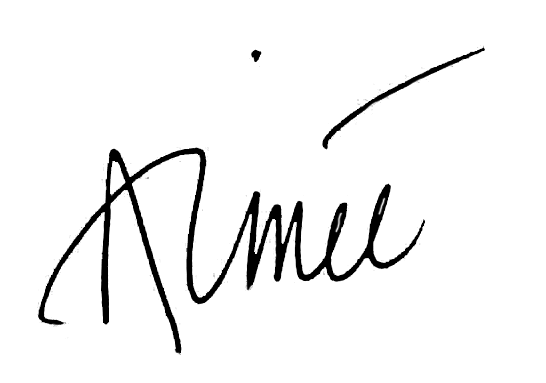 Aimée M. Petrin
Executive & Artistic Director