Notes on the Program
By Melissa Reardon, Artistic Director of the Portland Chamber Music Festival
LISTEN TO THESE NOTES ON SPOTIFY
LISTEN TO THESE NOTES ON YOUTUBE
It was pure pleasure getting to know the works on this program, all of which were new to me. It was especially thrilling to hear such a wealth of styles and emotional depth from these varied composers. Two of the works on tonight's program (by Shulamit Ran and Jennifer Higdon) are included on the Pacifica Quartet's most recent album, "Contemporary Voices," which received the 2021 GRAMMY Award for Best Chamber Music Performance.
Amy Beach (1867-1944)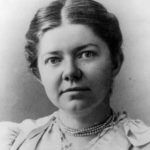 String Quartet, Op. 89
This beautiful String Quartet by Amy Beach written in 1929. was a revelation to me. One can really hear the influence of Dvořák in her writing, especially in the lush, full-throated harmonies. Although she initially resisted Dvořák's advice to incorporate Native American themes in her material, arguing that composers should not use folk music they have not grown up with, she eventually relented, weaving several Native American tunes seamlessly into this work. One hears the first song in the opening viola solo, followed by another in the violin solo with a third folk song featured after a set of abrupt and striking chords before the faster section of the work. How impressive that this Boston native, at the ripe old age twenty-four, was not only composing in this way, but being a trail blazer all the while.
Shulamit Ran (b. 1949)
String Quartet No. 3, Glitter, Doom, Shards, and Memory
This work was commissioned for the Pacifica Quartet and premiered in 2013. There is really nothing like working with a composer on a piece that has been written expressly for you; the dialogue and mutual inspiration is a thing of rare intimacy.
Ran describes the inspiration for this piece as having come from the quartet's interest in art created in the "early part of the 20th century, perhaps between the two world wars," particularly the work by the German-Jewish artist Felix Nussbaum (1904-1944).
Ran describes the title of the first movement, "That which happened", as "a metaphor for the way in which 'ordinary' life with its daily flow and its sense of sweet normalcy, was shockingly, inhumanely, inexplicably shattered." The movement begins with somewhat lonely solo lines in the violin. The harmonies evolve into something more ominous with intense energy, marked by gestural outbursts.
The second movement, "Menace" is meant to be "machine-like, incessant with an occasional, recurring waltz-like little tune." The movement is certainly dance-like, virtuosic and gorgeous with revelatory moments, including stomping sounds and whistling.
"If I perish – do not let my paintings die" is the title of the third movement. Ran says, "These words are by Felix Nussbaum who, knowing what lay ahead, nonetheless continued painting until his death in Auschwitz in 1944." The col legno rhythms (where the strings are struck with the wooden part of the bow, rather than drawing the bow hairs across) are truly nightmarish. There is anguished, passionate writing for the upper strings, with manic rhythmic interjections.
In the final movement, "Shards, Memory," single notes disperse as rhythmic ricochets. The overlapping of major and minor harmonies creates a sense of possibility despite the desperate, aching quality of the solo writing. Ran says the title is "a direct reference to the quartet's title. Only shards are left. And memory. The memory of things large and small, of unspeakable tragedy, but also of the song and the dance, the smile, the hopes. All things human." The work ends with a single glassy harmonic note.
Extensive background on the composer, this work, and the Quartet is available here.
Jennifer Higdon (b. 1962)
Voices
Voices was commissioned in 1993 and was inspired by what Higdon describes as a kind of challenge to herself. "I thought, could I tell a bunch of stories and connect them logically? Have them start out very, very frenzied and then get calmer as the piece went on? So the most logical thing was to make three movements that were basically shaped like that and to connect them with no break in between."
The first movement "Blitz" has crazy, wild energy, particularly in the trill gestures of the opening section and distinctive "snap" pizzicati. Higdon says she was thinking about "old black and white films of the Blitzkrieg with planes dropping bombs."
"Soft Enlacing," the second movement, has a gentle undulating rhythm which feels both comforting and otherworldly. Higdon here was inspired by "how the moon created magical shadows." The writing is more melodic, with atmospheric gestures whose glassy harmonies feel effervescent. The movement builds to a frenzied pinnacle and then dissolves as the undulating material eventually breaks apart into chordal writing, which then melts away entirely.
The third movement, "Grace", comes out of the previous one, as if "Soft Enlacing" melts into it. Higdon says, "I was thinking about the fact that 'grace' has so many different meanings: whether it's the title of the song 'Amazing Grace,' or the grace you witness in someone's act of kindness or the grace within our soul." There are singing melodies and an uplifting sense as the sound unfolds outward, builds to a spectacular climax, and ends with shimmering, star-like harmonies.
For an extensive interview with the composer about this early work), click here.
Florence Price (1887-1953)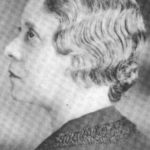 Andante Moderato (2nd mvt) from Quartet in G Major
One of the great positives to come out of reflection and the relative quiet many musicians experienced in the last year and half is the opportunity to seek out composers whose works were once overlooked. This gem of quartet by Florence Beatrice Price is sheer delight and is now, finally, having the performances it certainly deserves.
Price is known for being the first African-American woman of note to write symphonies and she had a prolific output. She graduated from the New England Conservatory of Music and was also a pianist, an organist and a teacher.
This Andante movement, written in 1929, has beautiful, lush writing which features late Romantic harmonies. There are incredibly charming themes written over a pizzicato bass line—one hears hints of Dvořák's influence as well as African-American spirituals. The melodies have an aching sweetness to them, and they make you feel nostalgic for a time you never knew.
Fanny Mendelssohn (1805-1847)
String Quartet in E-flat Major
This quartet, written in 1834 when the composer was 28, is based on an incomplete piano Sonata from 1829. Her already-famous younger brother didn't particularly like the work, which perhaps influenced her not to write another string quartet. 🙁 Musically one hears Felix's influence, but there is something distinctly different in Fanny's writing, perhaps a kind of directness in the emotional content.
The opening movement is moody and searching, but opens up into something more optimistic with gorgeous interplay and surprising harmonic turns among the four voices. The Allegretto movement is playful with a flashy scherzo energy, and ends delightfully with charming pizzicato chords. Rich textures of the Romanze—passionate, sweet, and tender—lead to a heated middle section, which builds through the upper voices in conversation with the cello, with rising lines drifting upward at the finish. There is such a sense of charm and fun in the final movement: virtuosic and lilting, culminating in an almost reckless energy.
Pacifica Quartet performs Wednesday, October 20, 2021 at 7PM at Merrill Auditorium in Portland.
Click here for information and tickets.