[fusion_text]
How do you measure a year?
Better yet, how do you measure 90 years? Portland Ovations has a distinguished history of presenting venerable, world-class classical music artists since its founding in 1931.
It wasn't until the 1990s that National Tours of Broadway musicals became part of the annual season. The Music Man ('93), Sunday in the Park with George ('93), Evita ('94), Crazy for You and Forever Plaid ('95).
We quickly realized that to continue to present Broadway we would need a better loading dock, fly space over the stage, better lighting set-ups and better back stage facilities. Ovations then partnered with the Portland Symphony Orchestra, Friends of the Kotzschmar Organ and the City of Portland in 1997 to renovate what became Merrill Auditorium.
[/fusion_text][fusion_text]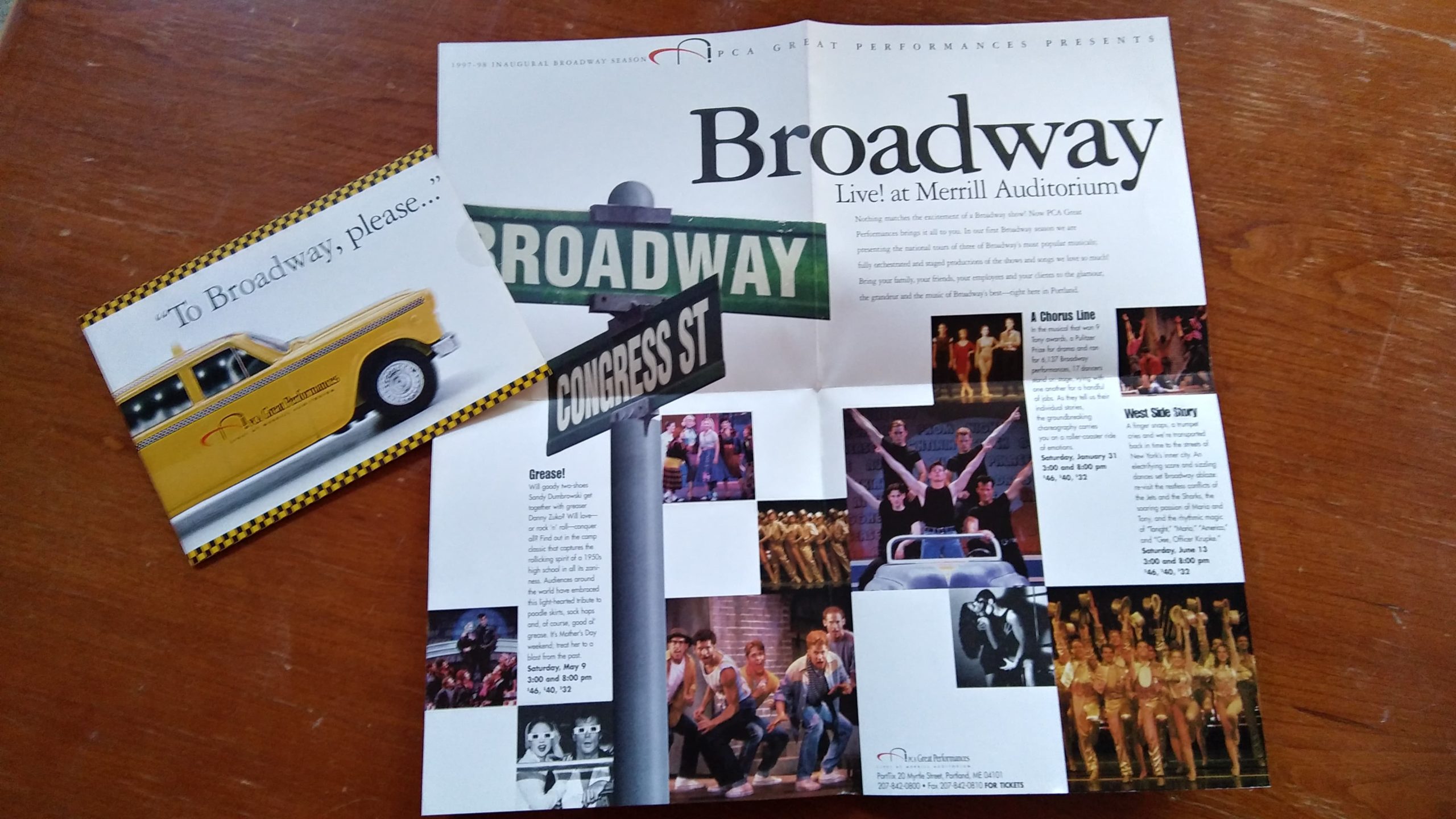 1997-98 brochure promoting the Broadway season
[/fusion_text][fusion_text]Given an improved home in this new source of civic pride, Broadway very quickly became an even more important part of our contribution to the cultural life of Maine.
"Merrill Auditorium offers more comfortable seating than most Broadway theaters in New York," says James T. Morgan, Ovations Board Member. "As a non-profit with a vital fundraising arm, we are able to scale ticket prices more reasonably than for-profit theaters, thus making it possible for more people to afford tickets."[/fusion_text][fusion_text]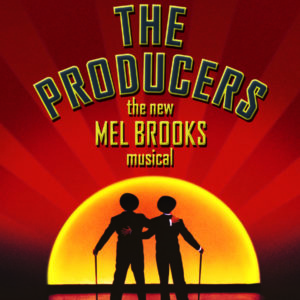 Promotional image of 'The Producers'
[/fusion_text][fusion_text]In 2001, Mel Brooks's musical The Producers opened on Broadway and won a record number of Tonys–and Ovations won the right to present the National Tour. In the spring of 2005, we announced that the hottest show on Broadway would be in our next season. All five performances sold out before the brochure was mailed in September.
Brooks himself was very particular about the production values of the tour, supervising all aspects. When his wife, Anne Bancroft, died in June of 2005, a saddened Mel Brooks cancelled the tour. Ovations refunded the tickets, and when Mr. Brooks rescheduled the tour for 2006, we finally were able to give Portland one of the first big Broadway hits of the 21st century.
In 2021, after canceling Chicago and more due to the year+ pandemic, Ovations returns Broadway to Portland. We can't wait to see you there.[/fusion_text]