In-person performance is coming back to Ovations in the Fall of 2021.
On June 15, we present Screen to Stage, a virtual sneak peek of the artists we will be bringing LIVE to Portland stages in our upcoming season, as we gratefully move off of our screens and back to in-person gatherings together.
In 2019, with the inimitable Taylor Mac poised to open our 2019-2020 season, Ovations took our season preview party to the streets, throwing our doors open to the community. Along with our young musical friends from the Maine Academy of Modern Music and an iconic, tricycling one-man-band, we filled Post Office Park, Market Street, and then Myrtle Street with the joy of live performance. We lined Myrtle Street with food trucks and more Maine performers, then invited everyone into Merrill Auditorium where dancers improvised on the stairs to the Grand Tier and soprano Suzanne Nance, a former Maine Public Radio on-air personality, welcomed and entertained us all as we learned what was to come in Ovations' next season. We went from Street to Stage in what we hoped would be an annual community celebration of Ovations' performances.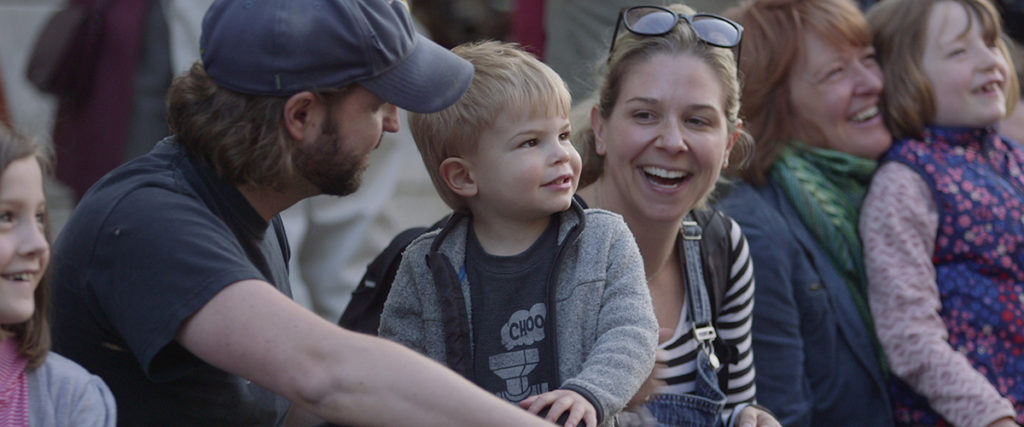 A young audience member at 'Street to Stage' 2019
We couldn't take our party back to the streets in 2020. Instead, Ovations quickly took to the screens and became one of the first organizations to bring you virtual performances, collaborating in late May 2020 with the Library of Congress and the International Contemporary Ensemble to stream a live, innovative concert featuring the world premieres of two new works by contemporary classical composers Ashley Fure, shown below, and Maine-born Suzanne Farrin. Since then, we've collaborated with the Kennedy Center to bring the world premieres of three Maine performers to the world via our screens. We partnered with artists from around the country to bring them virtually into schools and homes for our students and families. We brought musicians from Germany, the Ukraine, and Algeria into your living rooms. We re-directed funds to commission five new Maine artist projects. And we continued our partnership with Indigo Arts Alliance to re-imagine our Seeking Resonance Series, centering the voices and creativity of BIPOC artists and broadening access for all via free live streams to your household screens.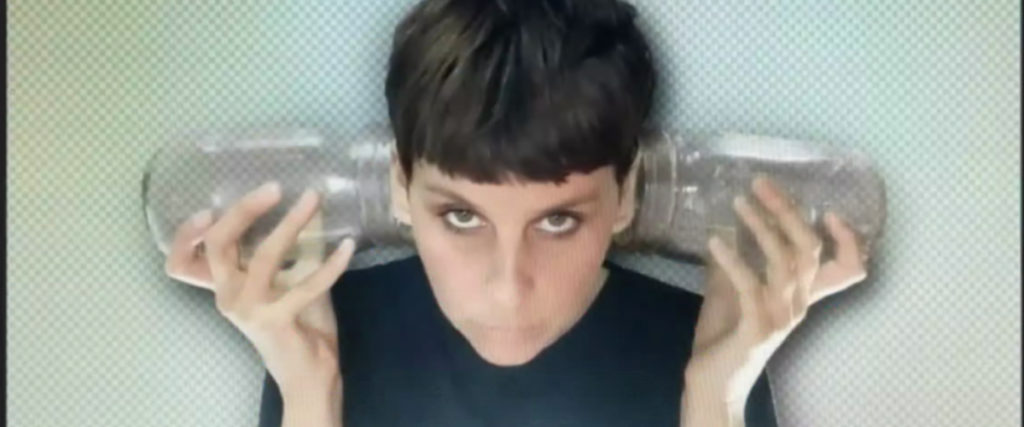 Ashley Fure of International Contemporary Ensemble. Virtual concert, 2020
Now, on June 15, we use our virtual livestreaming skills to bring you Screen to Stage: a dynamic, free, 30-minute season mini-preview and Ovations Member celebration that proudly announces Ovations RETURN to in person performances on Portland stages in 2021-2022. Don't miss this chance to enjoy video previews of our upcoming shows – including the return of Broadway to Merrill! – and even, for Members, to purchase advance tickets. There's so much sweetness in this move from Screen to Stage that if you are or become an Ovations Member when you register to attend, we'll send you a free, organic chocolate bar from Maine's own Bixby & Co., and four of these bars will contain GOLDEN TICKETS to win FREE tickets to Ovations' next season performances!