Ninety years. Nine decades. 90 years! No matter how you say it, Portland Ovations' legacy of bringing performing artists from around the world to Maine is one for the ages.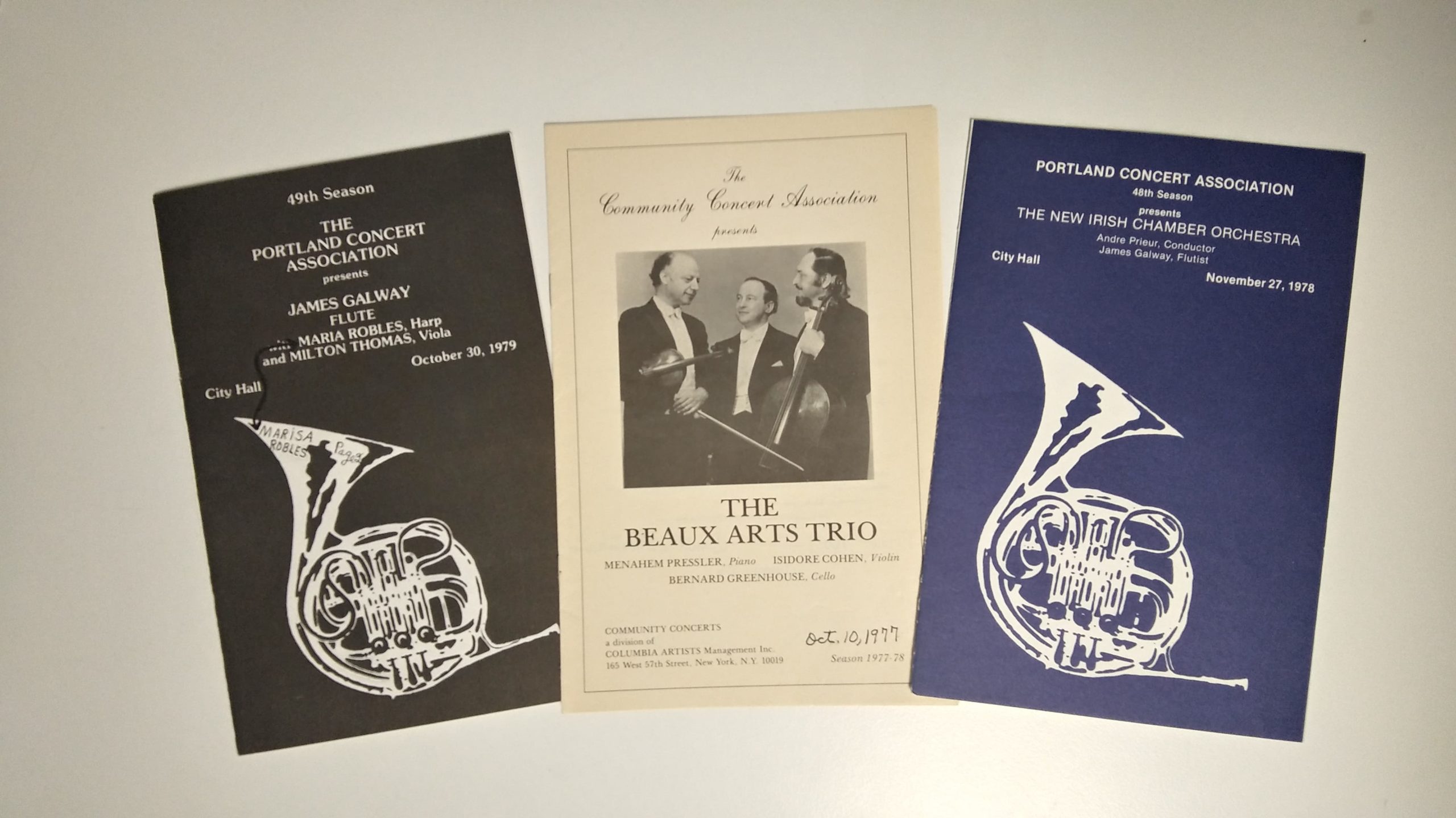 Assorted Portland Concert Association program books from 1977-79
In our earliest days, as the Portland Music Commission and later the Portland Concert Association, dedicated volunteers sold subscriptions door to door. Can you imagine?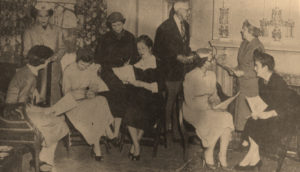 Team captains for the 1956-57 membership campaign for the Portland Concert Association
Over the course of more than 1,000 performances and innumerable masterclasses and workshops, pre-performance lectures, and artists' receptions, Portland communities experience again and again the ephemeral magic that only happens when audiences and artists connect.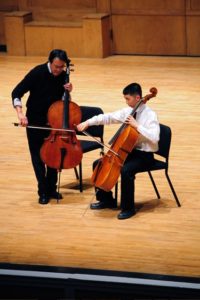 Yo-Yo Ma during a masterclass during the 2008-09 season.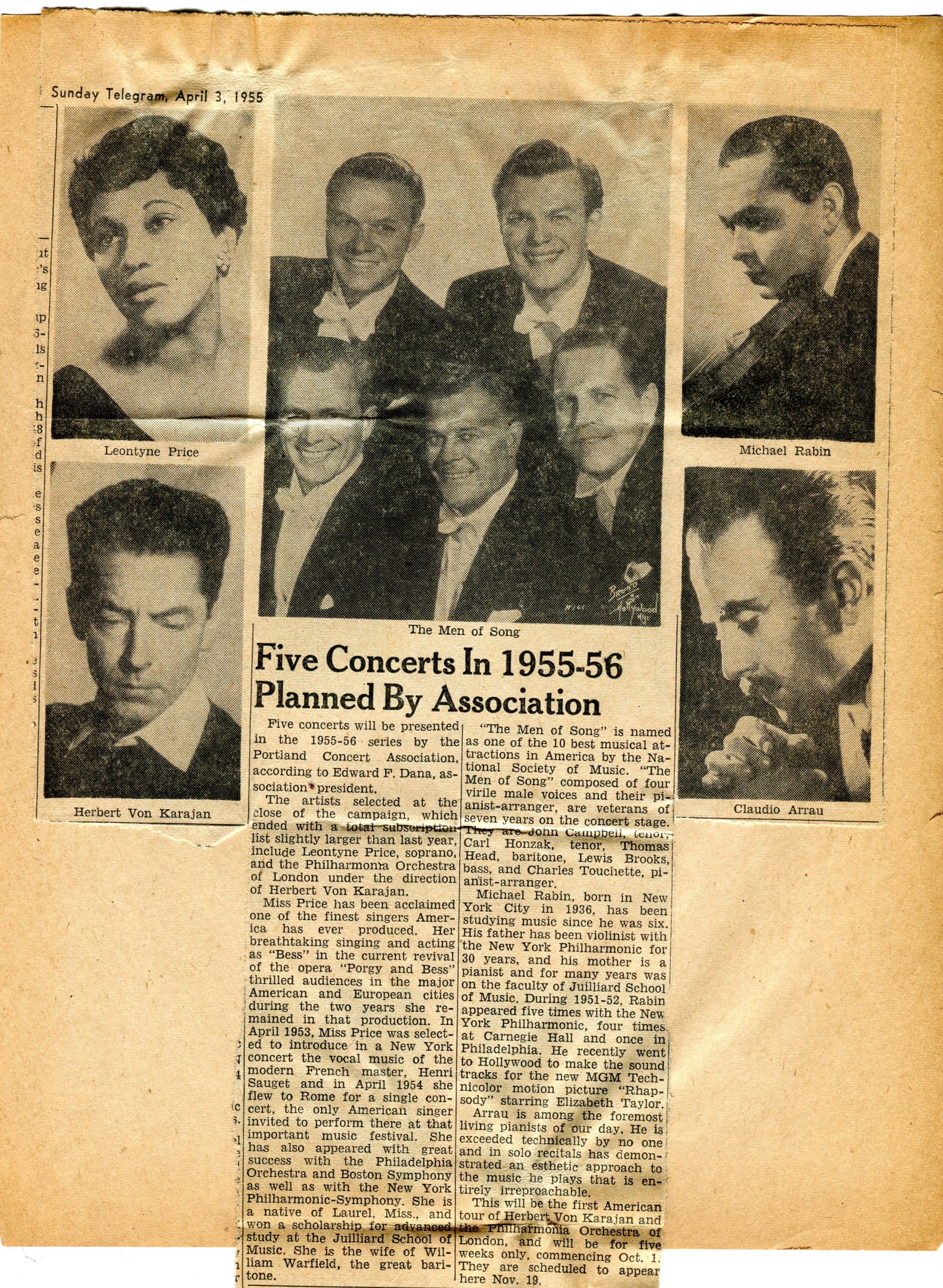 Newspaper clipping of the 1955-56 season artists, including Leontyne Price.
From the world's most renowned symphonies to celebrated recitalists, Ovations' history of performances reads as a who's who of classical music, boasting return visits by Yehudi Menuhin, Yo Yo Ma, Itzhak Perlman and other audience favorites.

Itzhak Perlman, Yehudi Menuhin, Marcel Marceau
We are honored our stages were graced by pioneers such as Leontyne Price, recognized as the first African American soprano to garner international fame and Jessye Norman, who 33 years later continued to blaze a trail for Black artists.
Quietly talented Marcel Marceau awed us with each gesture. Jazz pianist Diana Krall wowed on her first national tour. We've reveled with Alvin Ailey American Dance Theater. Bandaloop took our breath away.
Through the Great Depression, WWII and several other wars, recessions, fires and floods – and now a world-wide pandemic – Ovations endures.
Remember those dedicated subscription volunteers who made it their job to ensure that not only they but others too could experience the power of live performance?
They are still here, in our hearts and our memories, with their legacy living on in people like you, our Ovations Members.