When we experienced Step Afrika! we couldn't stay in our seats. The energy, the rhythm, and the speed were infectious. We couldn't wait to get Maine audiences – of all ages – into Merrill for the performance. We had intended for Step Afrika! to be featured live in the 2020-21 season but those plans had to change. While Ovations remains committed to bringing them live when it is safe for us all to gather again, we could not resist this opportunity to engage with them virtually as a way to set the stage for their eventual arrival in Portland.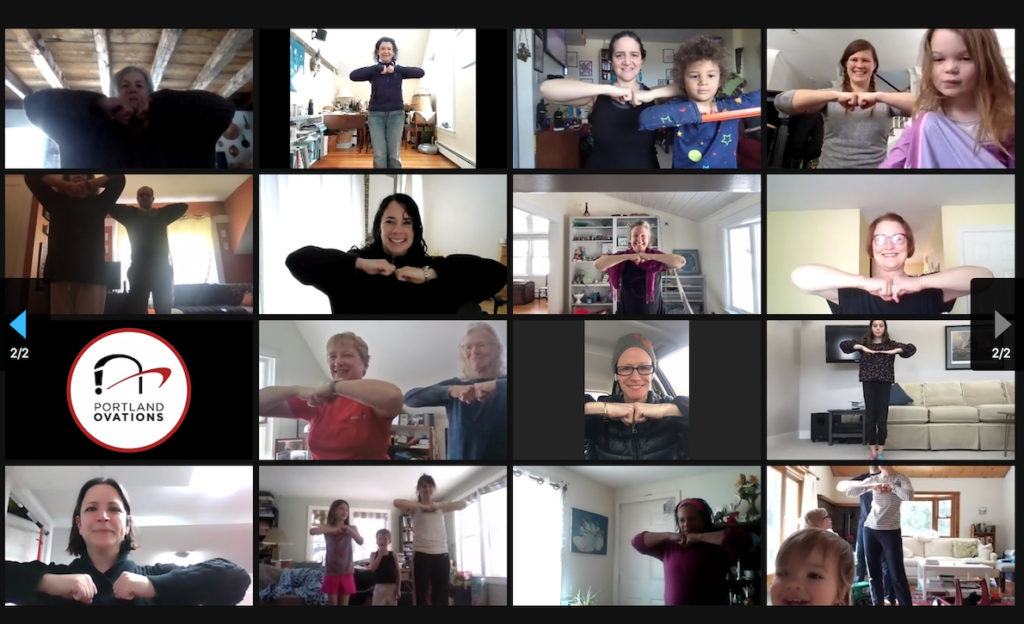 LIVE with Step Afrika! on Zoom
Like so many other artists, the company has pivoted to virtual programming and have put together something almost as good as a live performance. Five Days with Step Afrika! allows you to explore the history of stepping as it was created by African-American fraternities and sororities along with the African roots of the dance form. Shot in a studio and around Washington, D.C. you get an up-close look at the complex movements that make up the polyrhythmic dance form.
We are streaming the series this week over many students' February break as a way to provide some performing arts experiences while they are home. This past Saturday, we invited our audience to learn to step with dancers from Step Afrika! live. During this session, people of all ages had the opportunity to discover what stepping is and learn some of the basics of a step routine. We were so amazed by the turnout and it was great fun to see everyone moving and stepping together.
Video preview of 'Five Days with Step Afrika!'
Our presentation of Step Afrika! – now and in the future – is a part of a larger series, Seeking Resonance, which we present in partnership with Indigo Arts Alliance. This series offers opportunities for us all to explore the vibrational quality of connecting with a place or space, each other and ourselves. From stories of migration to diasporic art forms, we travel the world with the many Black and Indigenous peoples, cultures and artistic expressions that make up our global community. Together, exploring our deep need to find "home:" a space and place that makes us feel whole – where we feel joyful, safe, valued and loved. We had the chance to share more about this during our "Welcome Home" event in September of 2020.
We hope you enjoy Step Afrika! from your own home, where you always have the best seat in the house and room to get up and move. And we look forward to seeing you in the audience when we are able to bring Step Afrika! to Portland in person.