Last week we held a series of conversations around the five projects Ovations is commissioning by Maine-based artists. From dance to music and theater, from traditional to the contemporary – these five projects deeply explore a wide range of the creativity that makes Maine such a special and innovative place. You can still experience these conversations by clicking on the video icons below.
Each of our guests, choreographer and dancer Riley Watts, playwright and advocate dee Clarke, writers and musicians Kerem Durdag and Andy Happel, partner and educator Starr Kelly and musician/writer Samuel James shared their creative process; life stories and inspirations, and more about their projects. You can click on the artist names above to view their new webpages on the Ovations website.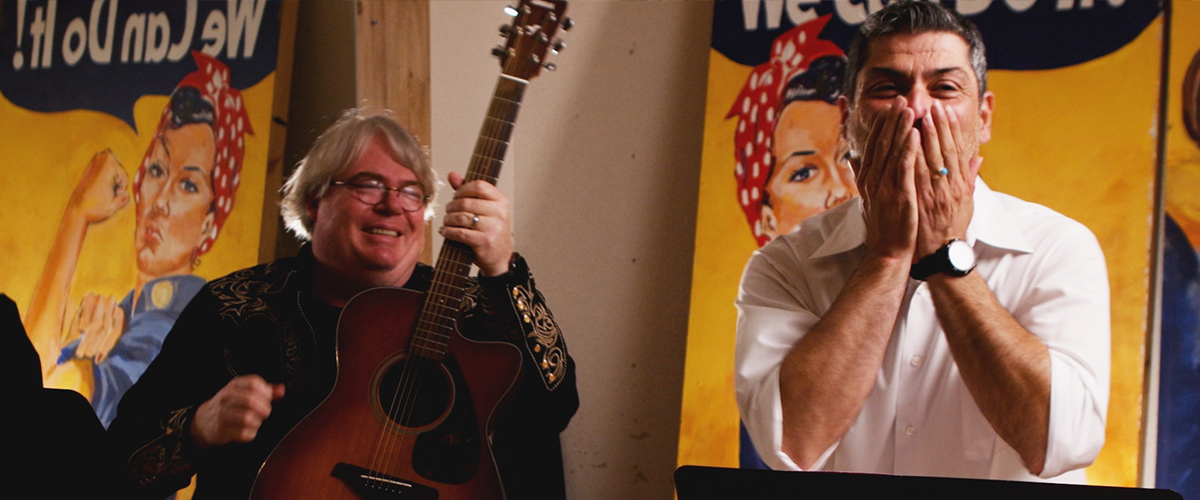 Artists: Kerem Durdag & Andy Happel
What comes next? Over the next several months these artists will dive deep into their projects as their work continues to evolve and take further shape. Then in the late spring, Ovations will once again gather with these artists for more in-depth conversations and works-in-progress updates and viewings. Watching these projects develop together is testament to the arts' ability to create community, even in these virtual times.
If you enjoyed these artist conversations, your charitable support Ovations to keep us working through the pandemic, when we do not have our usual ticket revenue, is more important than ever. Your Memberships support all of our programming, from Mainstage presentations to new commissions to Ovations Offstage education and outreachopportunities for people throughout Maine – and bring you closer into the Ovations family of artists.