We hope today's email finds you, your families, and your commu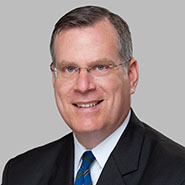 nities weathering the storm caused by the coronavirus pandemic. We hope amidst it all you've also seen local and national press coverage on the impact of COVID-19 closures and cancellations on Ovations and all our peer organizations in the country's arts and cultural sectors. As our own Executive & Artistic Director, Aimee M. Petrin, was quoted in the Press Herald in reference to our local arts community, "We will get through this, but we won't look the same."
But fear not: the heart and soul of the Ovations you love and rely on is here to stay.
Last week Americans for the Arts released preliminary findings from its national economic impact survey, showing an estimated $4.5 billion in financial losses to date. We don't see this letting up anytime soon, with spring seasons canceled, Ovations' annual season preview and Membership drive jeopardized, and many other organizations' big summer seasons–when much of Maine takes in most of its income–seemingly at some degree of risk as well. It's clear individuals and many business sectors, including the arts, needed the economic stimulus already passed by Congress and very well may need additional support. You can urge your Congressional reps to support three items specific to the arts here. If you have not yet returned your tickets for any upcoming performance you can donate them to Ovations and you can always support Ovations.  Or if you would just like to send a message of support or have a question you can always reach us here.
We are fortunate to be guiding an 89-year-old nonprofit organization that thanks to your support is still here — including a top-rate staff that is still hard at work. We're doing everything in our power to support them to the best of our abilities; to support the artists with whom we work, including Maine artists; and ultimately to ensure Ovations heads into its 90th anniversary year in 2021 as a vibrant institution that continues to support and benefits its staff, artists, and communities.  Please know that the Board and key Board Committees have been meeting weekly or more often, that Aimee and staff are fully engaged, monitoring the situation, and keeping updated on best practices locally, regionally, and nationally by our peer organizations—collectively striving to provide wise stewardship in these uncharted waters.
Thank you for being an important part of our Ovations family.
Sigmund D. Schutz, PretiFlaherty
Portland Ovations Board Chair