It's show time.
Musicals—possibly the only genre where an exclamation mark in the title is definitely a good thing. Here the staff at Portland Ovations answers the question: If you were to star in one musical what would it be and why?
Aimée Petrin
Executive Director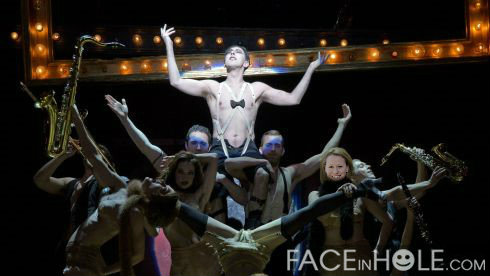 If I were to star in a musical it would have to be Cabaret! It's gritty, sexy, evocative of a specific time and place yet utterly timeless. It is also quite reminiscent of a production I produced many years ago, Saucy Jack and the Space Vixens, which also enjoyed a West End life. Saucy Jack spurred a career change that brought me to where I am today. But I digress… Cabaret is the first production I experienced on Broadway (ok, second, but I'm not counting A Secret Garden because I don't really remember it) and Alan Cumming performed the seminal role of the emcee. Perhaps, you've already heard me speak of this moment. 🙂  I'm no Sally Bowles; put me in the chorus as one of the Kit Kat Girls!
Laura Stauffer
Grants & Programming Manager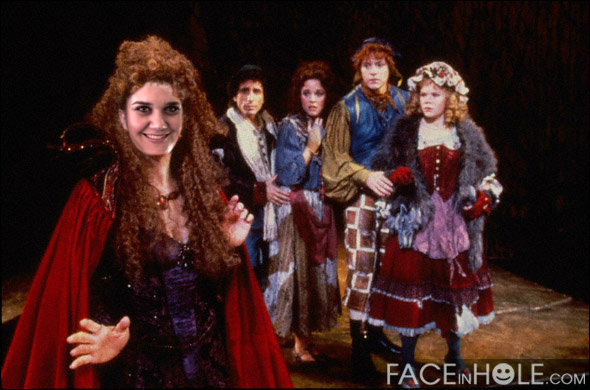 Well, I'm going to SHOCK everyone and not pick Hamilton – not because I don't love it with all my heart, mind, and soul, but because my ability to bust some mad Mirandian rhymes is somewhat…lacking (and the role of Eliza necessitates a quiet dignity that I just can't pull off).
I have to give it to my perennial favorite, Into the Woods. My parents coaxed me into watching it when PBS aired it on American Playhouse in the early 90s. Initially resistant, I was sucked in by end of the opening song and forever changed by the end of the broadcast.
While the Laura of 25 years ago had her heart set on playing Little Red Riding Hood (my rendition of "I Know Things Now" was the toast of the stuffed animal and Barbie doll jetset of my bedroom stage), the Laura of today recognizes that the role of the Witch is truly a thespian's dream. Her songs range from wry and sly with "The Witch's Rap" (fortunately, Sondheim's rhyme schemes are not nearly as complex as Lin Manual Miranda's), to rueful and tender in "Children Will Listen", to wrathful masterpieces like "Last Midnight". All the while, she steals every scene she's in.
My only hesitation would be trying to live up to the inimitable Bernadette Peters – all other Witches pale in comparison (sorry, Meryl).
Catherine Anderson
Director of Ovations Offstage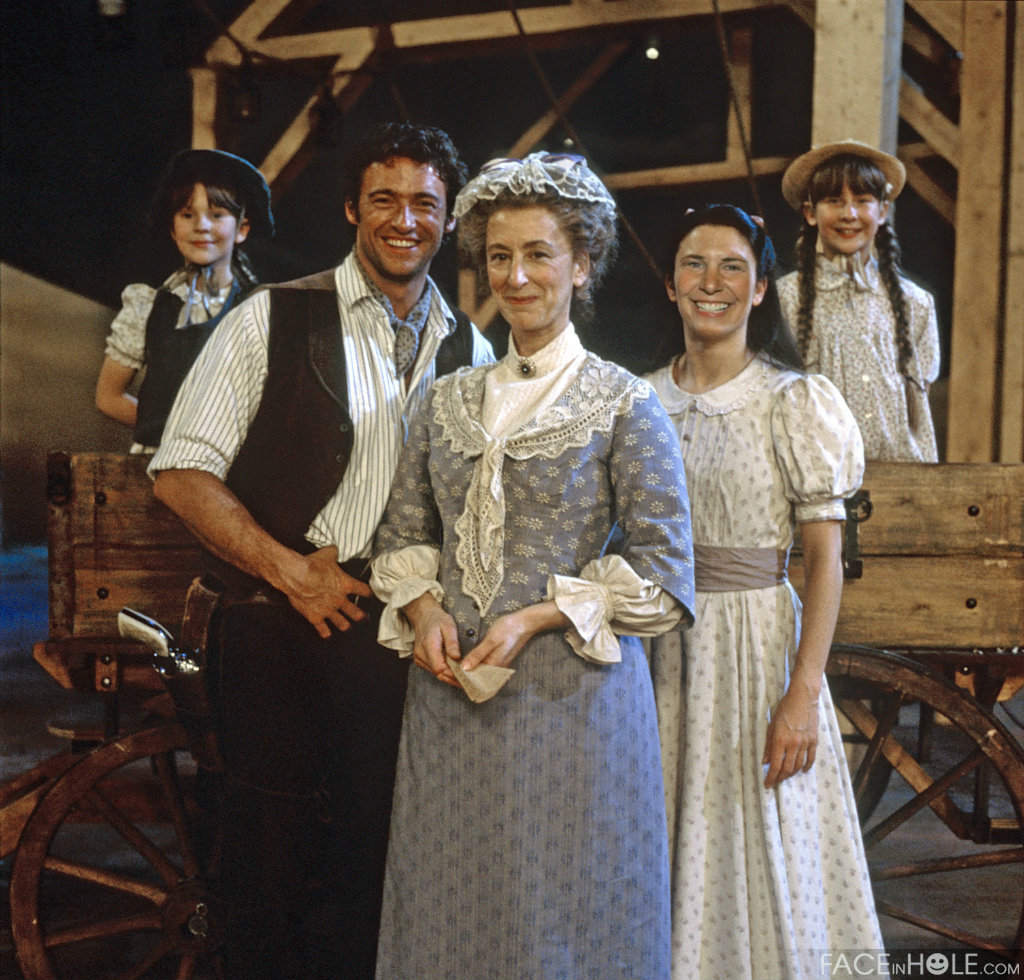 When I was seven or eight I saw Oklahoma at Wolf Trap Farm Park in Virginia. Before we went my father bought the album, and had us listen to it over and over every morning before school of the week leading up to the performance, on the record player in the family room. By that Friday I had become formally indoctrinated in the "can't wait to sing along" culture that would hopefully garner Curley's attention from the sloping lawn on the hill. Just once I suppose, I'd love to play that part, as completely opposite as it is from my persona today it would, I reckon' be a hoot and a holler!
Anna Marie Klein-Christie
Development Director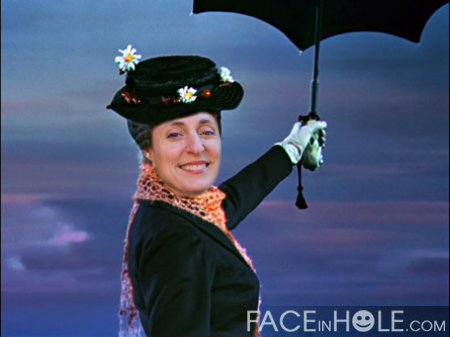 Mary Poppins!
While summer portends to ease the tensions of the country, we are at a time of international turmoil.  To escape into the chalk sidewalk art that Bert creates and enjoy a beautiful English countryside would be wonderful at these times. Perhaps getting lost in any of the worlds created by some of the greatest artists of our time is tempting right now, and the opportunity to escape offered by the world of song and dance is really just begging us to come in for a few hours. However, the weight of a profound or enlightening narrative that explains our national identity or our tragic flaws is simply too great.  Instead, I am drawn to the ability to fix, to ease, to lighten in a way that is far beyond the grasp of most of us.
If only I could be Mary Poppins—the woman of seemingly unlimited resources and one of the most positive attitudes—to settle the chaos, create peace within our homes, bring joy to our adventures and open our eyes to the shared beauty of youthful exuberance.  Forgive that it is a piece appearing to represent a privileged class, but what would Mary Poppins do at the acts of violence and hatred that seem to pervade our country?  I would like to think that she could arrive at a mutinous political rally and with a stern look change the racial and sexist slurs to words of wonder like supercalifragilisticexpialidocious.  I expect that she would call upon our leaders, who would sit riveted awaiting her instruction, to face the pain that our people are experiencing and to empower them to address global problems with humility, grace and humor.  As the most effective teachers do—she would then be able to move on to the next emergency having left behind a population capable of love, peace and gratitude.
Vanessa Romanoff
Ovations Offstage Associate
To me, it would be equal parts dreamy and terrifying to star in a Broadway musical; it's hard to choose between Phantom (as the Phantom), or something bold like Hello, Dolly, Once Upon A Mattress, or Anything Goes. I'd love to tap like Reno Sweeney!
Sarah Prak
Marketing Associate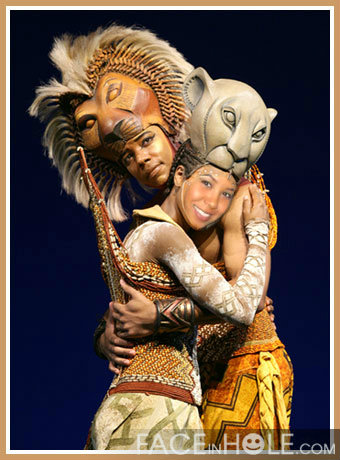 Wow. This question really brings a sense of nostalgia and is making me feel all sorts of feels. This musical first appeared as a film in 1994 and has been my all time favorite go-to movie to watch as a child. It made me laugh and cry all at the same time and it was a movie that I could watch over and over again with out getting sick of it (and can probably still watch over and over till this day as a mid-20 something year old…don't judge!). This Disney animated film is The Lion King turned musical in 1997. On a daily basis I would beg and nag my parents all while singing " The Circle of Life" and "Hakuna Matata" especially when The Lion King musical commercial aired on television every 20 minutes—the seven year old me was on a mission to go to NYC to see this musical. I even dreamed about staring as Nala, the lioness as a child because she gets to marry Simba in the end and lives happily ever after (and I totally would still star as her till this day). I finally got to see the musical when I was ten years old in Rhode Island. Even though we didn't get to go to NYC it was still a magical day and my first musical experience.
Charles Kibort
Director of Marketing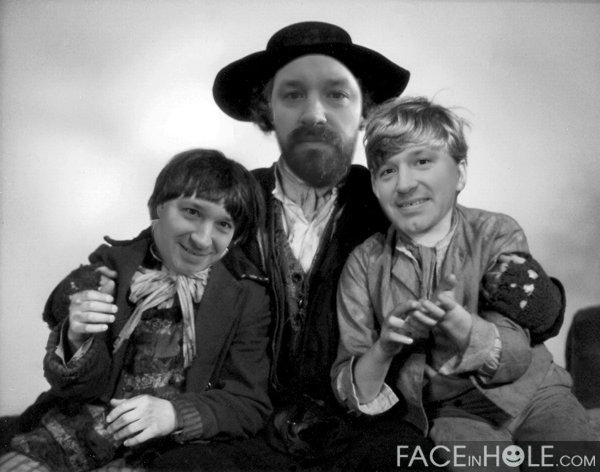 If I were to star in a Broadway musical, I think I would star in Oliver. I remember seeing Oliver as a young boy on a trip to London with my family, one of my first musical experiences. Characters like Oliver, The Artful Dodger and Fagin along with musical numbers such as "Food, Glorious Food," I'd Do Anything," and "Consider Yourself" really stuck with me since experiencing them from the stage. Oliver was also one of the first school plays that I participated in and remember the following line as clear as day, "Please sir, I want some more?" This is also the time I learned about gruel, mmm….gruel. In some ways this musical also represents certain parts of my childhood as I sometimes had the tendency to make good friends within the wrong crowds. Which in the eyes of others automatically made me guilty of things strictly by association. I still have many of those friends in my life but we have all grown up and make much better decisions now and are not considered guilty in less actually caught doing something wrong. I believe seeing Oliver in London along with one or two other musicals during that family trip really started my appreciation for theatre, live performance and specifically Broadway musicals. Thanks Mom and Dad!
Mary Campbell
Membership Director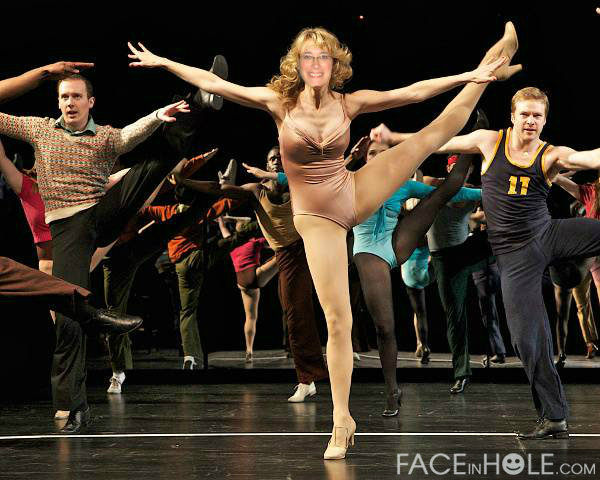 "Step, kick, kick, leap, kick, touch….again……that connects with turn, turn, out, in, jump, step. Then, step, kick, kick, leap, kick, touch. Got it? Going on. And turn, turn, touch, down, back, step, pivot step, walk, walk, walk…"
A Chorus Line! Not only did I know all the lyrics, I knew all those steps, kicks, leaps and jumps in that opening number. When I first saw A Chorus Line on Broadway in the 70s, I was taking dance classes five days a week and it was my life. I was going to be a dancer. And when "At the Ballet" began and that lyric of "…..Up a steep and very narrow stairway, to the voice like a metronome….." was sung, I got the chills so badly my mother leaned over and asked if I was okay. So much of that show touched me deeply.
How fun would it be to star in A Chorus Line? It would be the best thing EVER! I would step, leap, jump and kick my heart out and enjoy every single second of it, even if it landed me in the hospital these days 🙂 !
What musical would you star in if you had the chance?
We would love to hear your answer to this question and hope that you will join us for our 2016-17 Broadway and Beyond performances this season, in the seats of course.
The following two tabs change content below.
Latest posts by Sarah Prak (see all)