August 3, 2017 | by: Catherine Anderson, Ovations Offstage
August has been one of my all-time favorite months since moving to Maine fifteen years ago due to lingering summer nights, and glorious flowers in unexpected places, the Herculean bounty of summer vegetables gifted from our farming friends and the frequent afternoon picnics on Kettle Cove. I realized not everyone welcomes August the way I do when I recently I came across this quote from Charlotte's Web by E.B. White that my sons and I are re-reading in preparation for our School-Time and Family performance of the story;
The crickets felt it was their duty to warn everybody that summertime cannot last forever. Even on the most beautiful days in the whole year – the days when summer is changing into autumn – the crickets spread the rumor of sadness and change."
At Ovations Offstage, August is a month of excitement and planning that is looking forward to autumn, and the opening of our season. To give you an idea of the wild variety of planning that happens here in the space of one week we have put together this sample list of education and outreach programming in the works that will reach and delight audience and community members (just like these sunflowers next to the Big Sky Bakery) as part of the upcoming season.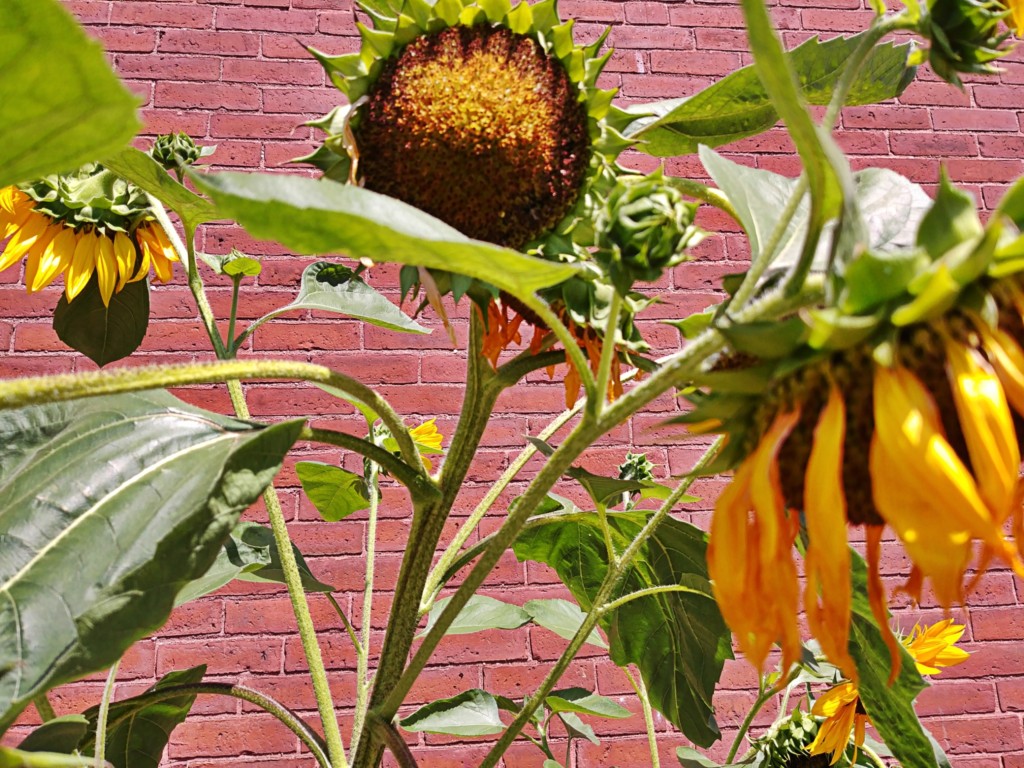 Invite students from local colleges and universities to photograph aerial dance rehearsal and performances during the Bandaloop Residency.
Drop off "Welcome Back to School" packages to area elementary school educators that encourage arts-integration programming all year long.
Come up with top five choices for titles aligned with our season for a reoccurring Ovations Offstage book group that will meet prior to the performance to share ideas, make new connections, and feel even more excited to see the performance!
Continue our work with Equality Maine to design opportunities for audience engagement with local drag queen artists as part of the Broadway Kinky Boots performances in March 2018. Symposium? Film series? Interviews? All of the above?
Confirm all of our guest pre-performance lecturers and post-performance Q&A moderators for our classical, Seeking Resonance, dance and Broadway offerings, to name a few.
Finalize our comprehensive Curriculum Guides that our available free for all of our educators to help them build background knowledge for the School-Time performances they are bringing their students to in the coming season.
Just what is the best way to make sure everyone who comes to Ukulele Orchestra of Great Britain remembers to bring their ukulele for the group song?
Do you have an idea for an Offstage activity that you always wanted us to do and consider? We welcome your ideas. Let us know below!
The following two tabs change content below.
Latest posts by Catherine Anderson (see all)