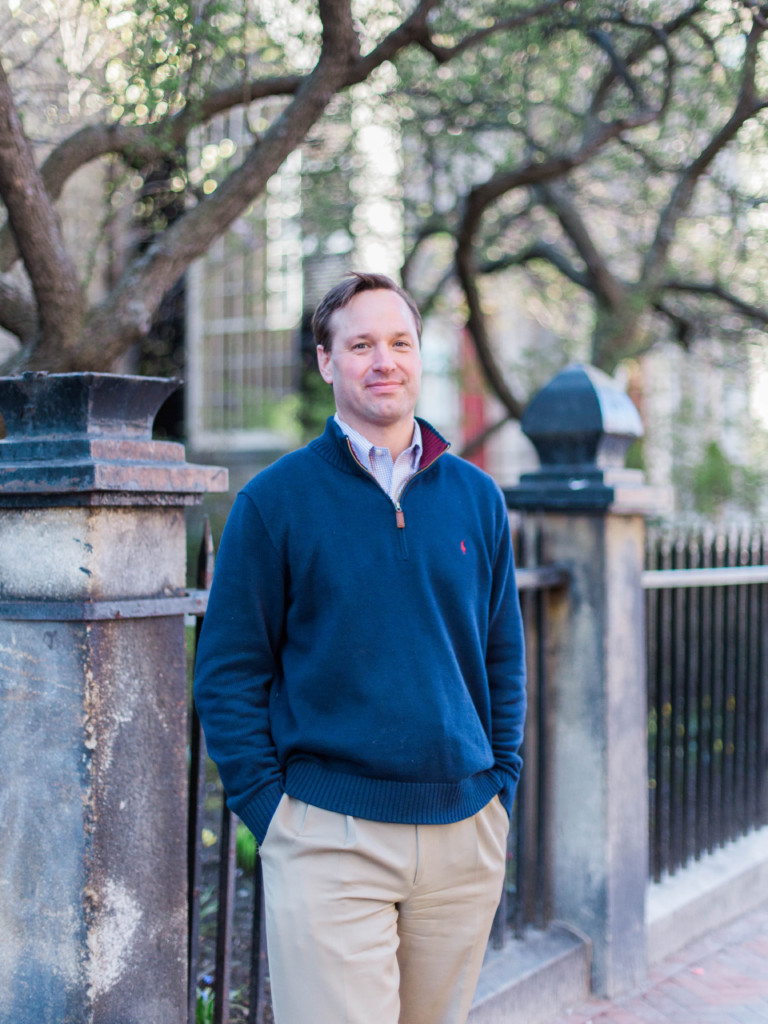 By Chip Kibort
As Marketing Director for a performing arts organization something I am asked quite often is "what is your background?"
I unfortunately do not have any formal music or theatrical training and do not consider myself an artist, actor, singer, or musician—although, I did act in elementary school plays and was almost a Studio Art Major in college.
As an adult, studio art; drawing, painting, and sculpture has become more of a hobby or escape from the everyday and acting just never stuck.
The Power of Live Performance
So then why do I care about the performing arts?
Why am I passionate about the work I do and the work of Portland Ovations?
And why am I the Director of Marketing for a performing arts organization?
Well, I grew up just outside of Manhattan; where the arts surround you as soon as you step off the Metro-North railway at Grand Central Station, walk into or out of a subway station or stroll through beautiful Central Park. The city's entire space is filled with music, dancing, drawing, painting, acting—you literally cannot escape it.
A very lucky young man, I had parents that brought my sister and I to see the latest Broadway and off-Broadway productions when they opened. Highlights were seeing "The Fantasticks" in Greenwich Village and the one and only Yul Brynner in "The King and I" before he passed away. I wish everyone could experience such greatness live from a stage.
Today, things are live streamed, recorded, broadcasted "live" and posted to YouTube—but to experience art…
To really be moved.
To have an emotion wash over you as a musician plays your favorite song at a warm and breezy outdoor venue during a summer concert.
And hear an actor or actress break into song, a powerful song, that makes you tap your foot or move in your seat during a Broadway production.
Or watch how a dancer communicates emotion with movement on a stage in any venue across the world….
All of that is really something you cannot feel, see, do virtually—and cannot describe to someone else that wasn't part of the experience.
Even though there are hundreds and sometimes thousands of audience members at such performances, it is your personal connection, your personal experience, which makes that moment special.
It's both an individual and collective experience. Individual in that it pulls at something inside no one else around you knows about. But collective because you are part of that's event's community—relative strangers brought together by the experience alone. Celebrating your favorite song, musician or dancer with a new community who also consider it their favorite song, their favorite musician, or their favorite dancer.
THAT is an experience like no other.
A Performing Arts Organization in Our Backyard
That is why I do what I do and am passionate about my work and the work Portland Ovations does in this community. This is why I am the Marketing Director for a performing arts organization.
I love live performance, I want as many people as possible to experience it and to walk away feeling moved, inspired, and connected to the artists and to their community of other like minded audience members.
We are so lucky to be able to live in a town like Portland, that makes performing arts a priority, where we can engage live—not just through technology.
I ask each one of you to please take the time to unplug and reconnect by seeing live performance, ANY live performance, anywhere throughout Maine. We are very lucky to have so many venues, organizations, and people that support live performance in this state and we should take full advantage of it.
Win Two Free Tickets to a Portland Ovations Performance
Actually, I can help you do just that, if you leave a comment either here or on our Facebook page about your favorite live performance experience(s) (any where, any type) I will choose 5 winners at random and will provide them with 2 free tickets to a select Portland Ovations performances this season (Oct. 2016 – May 2017). Winners will be chosen on July 1, 2016 at 1 pm/EST.
Save
Save
Save
Save
Save
Save
Save
Save
The following two tabs change content below.
Latest posts by Chip Kibort (see all)