by: Catherine Anderson
As part of Ovations Offstage "Cultivating Curiosity" Initiative we are providing free copies of "Brown Bear, Brown Bear What Do You See?" to all of the students in the audience at the School-Time Performance on October 14 (up to 1,500 students!).  Inspired by the Raising Readers program (that places books in the hands of all Maine children from birth to age five during their well baby visits) we are helping to enhance student's access to stories after the school day by bringing the book home.  Then, it is our hope that the meaningful adults in the students' lives will share in the joy of the performance and in the story and help support their developing literacy by reading with them. To help encourage this we reached out to Susan Bennett-Armistead, PH.D Professor of Early Literacy at the University of Southern Maine for some proven tips on how to raise a reader. These tips were crafted on a bookmark which will also be handed out with the 1,500 copies of the book. Read on future Ovations members!
10 Tips for Raising a Reader
Read aloud every day for at least 20 minutes (it doesn't even need to be all in a row!)
Read with expression. Make it come alive for your child.
Point out things in the book for your child to find.
Ask your child what the book makes her think about.
Ask your child what he likes or doesn't like about the book.
Choose rhyming books or predictable patterns (like Brown Bear, Brown Bear!) so from now and then your child can read along.
Let your child "read" to you sometimes. Be sure to ask questions when he or she does so he or she can explain things to you.
Choose books based on your child's interests, such as trains, castles, sharks, or horses. Choose both story books and fact books on the topic. Be interested! (or at least fake it!)
Play with the sounds of language with rhyming and guessing games such as "I Spy" ('I spy something that starts with the MMMM sound.')
Establish reading times at home, where your child sees you and others reading for pleasure.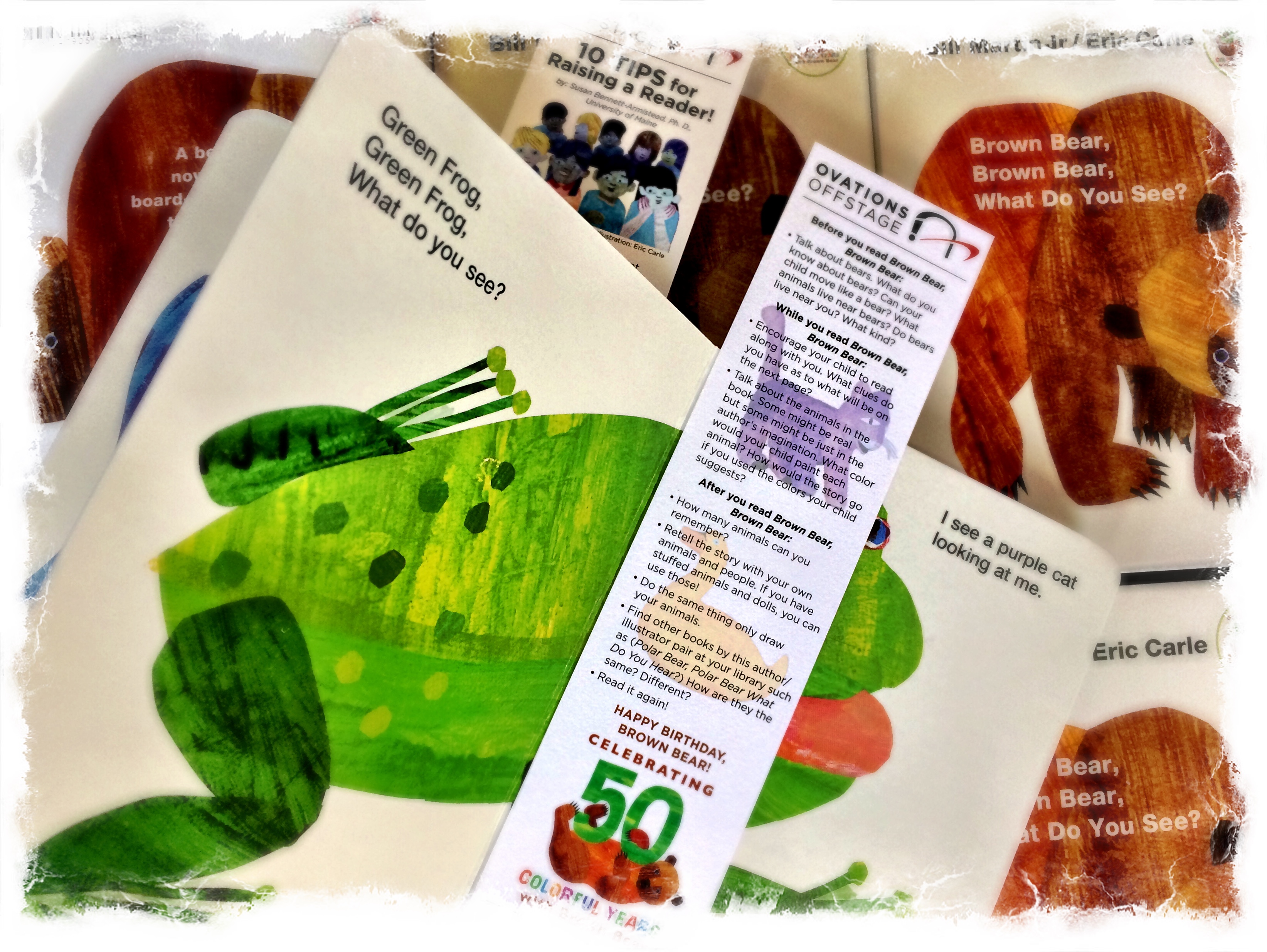 Questions for parents:
Who spent the most time reading to you? What are some of your most memorable read aloud moments as a child? Did they follow these tips or try something else that really helped you cultivate your own curiosity about the story? Comment below and let us know!
Learn more about our upcoming School-Time Performance series
Catherine Anderson is the Director of Ovations Offstage at Portland Ovations.
The following two tabs change content below.
Latest posts by Catherine Anderson (see all)