Funding & Arts Education Resources for Educators
FUNDING RESOURCES
Check out this list of funding opportunities available to teachers in Maine. Be sure to check each website for deadlines and eligibility.

Destination Portland:
Portland Ovations' Bus Subsidy
*Please check back about funding in January 2021*
Portland Ovations subsidizes transportation for Maine schools with populations of 50% or more free/reduced lunch attending school-time performances. Grants up to $400 are available. Subsidies through Destination Portland are limited and available on a first-come, first-served basis.

Ticket to Ride:
Maine Arts Commission's Bus Subsidy
*Check back with the Maine Arts Commission in Spring 2021.*
Any K-12 school in Maine may apply for one grant of up to $300 each school year. Any K-12 school in Maine with a documented free and reduced lunch student population of 50 percent or greater will be eligible to apply for one grant of up to $500 each school year. Ticket to Ride funds can supplement transportation funds from Destination Portland.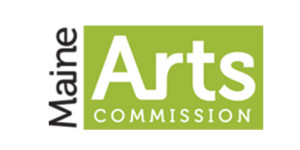 Maine Arts Commission: Arts Learning Grant
The Arts Learning Grant encourages schools, arts organizations/institutions and community based teaching artists to collaborate on the design and delivery of high quality arts learning experiences for pre-K-12 students.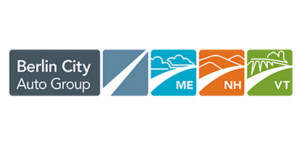 Drive for Education
Every child holds a key to the future. Drive for education is truly special. It's a forward-thinking charity program created by employees of Berlin City Auto Group as a way to make an impact in local neighborhoods where we work and live. It's about enriching the lives of children through education and foundational support.

For Portland Public Schools
Foundation for Portland Public Schools (FPPS):
The FPPS Fall Equity and Innovation Grants Program is designed to support teacher-led classroom innovations which enhance learning experiences for students in Portland Public Schools in response to the Portland Promise. The program recognizes, rewards and supports teachers' goals to support educational enrichment, classroom innovation and community engagement by empowering teachers to invest in innovations they believe will have meaningful impact and reach, and experiences that involve expert content including field trips, guest speakers and professional resources to amplify educational engagement and attainment.
ARTS EDUCATION RESOURCES
These organizations support arts education advocacy and professional development for teachers around arts education.

ME Arts Ed Newsletter
Jason Anderson, Visual and Performing Arts Specialist at the Maine Department of Education, provides a weekly newsletter to share arts opportunities and resources to educators!

Maine Alliance for Arts & Education
The mission of the Maine Alliance for Arts & Education is to promote and advocate for arts, culture, and educational excellence in visual art, music, theater, dance, and writing in all Maine schools and communities.

Arts Education Partnership
AEP serves as the nation's hub for individuals and organizations committed to making high-quality arts education accessible to all U.S. students, improving arts education practice, and researching how art influences and strengthens American education.
AEP has compiled a comprehensive, accessible summary of reports supporting the benefits of Arts Education: Preparing Students for the Next America: The Benefits of an Arts Education