TICKETS ONLY AVAILABLE FOR 10AM PERFORMANCE. 12 PM NO LONGER AVAILABLE.
Clap your hands, stomp your feet and sing along! Incomparable storyteller Queen Nur and her percussionist partner dish up a tasty treat of multicultural stories, songs and dance, featuring the influence of the African Diaspora. This highly energetic and interactive performance delights, as well as enlightens, young audiences. Karen "Queen Nur" Abdul-Malik presents a rich blend of tales, songs and rhymes celebrating African American heritage and the art of storytelling, all accompanied by African percussion instruments. This robust mix includes "Ruth Oree's Sweet Potato Pie," an affectionate parody of "Little Red Riding Hood" with a contemporary urban setting complete with rap.
"As a nationally recognized storyteller, her ability to connect individuals and communities with story and performance has been magical to experience."
— KAREN CHIGOUNIS, PERKINS CENTER FOR THE ARTS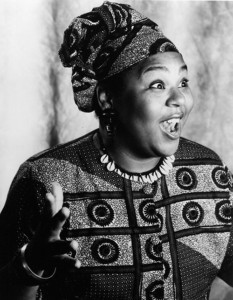 This performance travels and is available to perform at your school.