Ovations Offstage (02) Community Tickets
O2 is the air we breathe, and the cultural offerings Portland Ovations presents to our Maine communities are as crucial as that air.
Recognizing the need for greater access to these offerings, Ovations is partnering with seven other nonprofit and social service organizations in a pilot program to distribute reduced cost tickets to their constituents, staff members, and volunteers, with the goal of building equity and creating greater access to the performances Ovations brings to Maine. We are deeply grateful for their input and insights in co-conceiving this new program, as well as to former Ovations' board member and visionary Jane C. Wellehan, whose planned gift from her estate makes the establishment of this program possible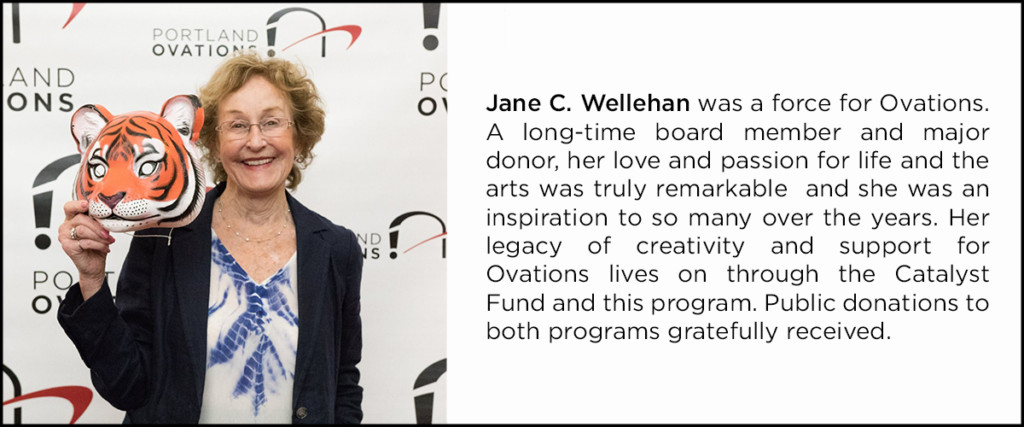 A recent study found that people who attend cultural events are happier with their lives than people who don't. We know the arts are transformative – yet not all of us have equal access to events that entertain us while feeding our souls. O2 Community Tickets addresses this need, and we thank you in advance for making your tax-deductible contribution today.
Our pilot partners in 2019-2020
Depending on the success of the program and available funding, we are exploring an open application process and other possibilities for new organizations to join the program in the future.
Thanks to the initial support of Jane C. Wellehan as well as to the ongoing generosity of other individuals and funders, tickets for partnering organizations will be made available at a cost of $10 each, all fees included. Organizations are allotted 50 tickets throughout the season, as available. If an organization needs additional tickets they may be made available through an additional discount code for $15.
Partnering organizations will work closely with us, to understand the range and detail of the complete season's program offerings and to make their requests. Since all Ovations performances have variable priced ticketing, this system importantly leaves the selection of programs and number of tickets to particular events in the hands of the partnering organizations.
For additional information please contact Sarah Coleman, Co-Director for Engagement | Community Programs, offstage@portlandovations.org