Portland Ovations Bicentennial Series
In Ovations' 89th season, we celebrate the bicentennial of Maine's statehood with an 18-month series of events and opportunities unique to Ovations' mission: MAINELY HERE.
This milestone inspires us to think about Maine's people – past, present and future — and places that make our state unique. Maine boasts many communities, some more visible than others. Our bicentennial series works to make our various communities more visible, sharing stories of resistance, rebellion, resilience, and place that shape Maine's special culture, character, and future. We seek moments that bring people together to experience a global society in which everyone is from somewhere, has something to offer and for whom Maine is home. Celebrating and sharing cultural traditions is a hallmark of Ovations' programming that rings especially true in this bicentennial year.
Some of the less visible voices in our 200-year history revealed through our bicentennial programs include Native communities, African-Americans, queer Mainers, and new Mainers; as well as Maine's own spiritual rebels, the Shakers. In addition to the series of events, Ovations extends a
land acknowledgement to Maine's Native Peoples to help raise awareness of Maine's native lands. This acknowledgement recognizes the unique and enduring relationship that exists between Indigenous Peoples and their traditional territories.
Portland Ovations acknowledges that the places where we gather, dance, and sing is ancestral Wabanaki land.

We wish to pay respect to the Abenaki, Maliseet, Mi'kmaq, Passamaquoddy, Penobscot – and their elders past, present and future.
We invite our audiences learn with us about the Native and Indigenous peoples, histories, and present-day communities in Maine. We look forward to your questions and conversations, as we hope both to raise consciousness of our state's history and to educate ourselves and others with this process.
The series also deepens our understanding of Maine people with spotlights on local artists and the directions they take us. Artists have always been drawn to and been native to Maine – in part because of our incredible geography and light.
In addition to our people and vibrant cultures, it is undeniably the landscape that makes Maine special. A deep sense of place and environmental stewardship are symbolic of Maine values. Performances this bicentennial season raise awareness of the critical relationship between humankind and the earth.
There was no better kick off to this special bicentennial year than a performance by the charismatic Taylor Mac and Portland Ovations' own abridged rendition of his inimitable "A 24-Decade History of Popular Music." Spanning Maine's bicentennial, including Maine-based artists, and embracing Maine's many histories both known and less visible, Mac's tour-de-force theatrical concert reminded us of the resilience and joy we possess as Mainers.
We followed this up with a curated Freedom Walk along Portland's Freedom Trail, to experience the shape of Maine's Underground Railroad in relationship to the gospel music as we presented with The Kingdom Choir. And there is much more to come: please check out the event listings below, for both Portland Ovations' and special Bicentennial events by our partner organizations!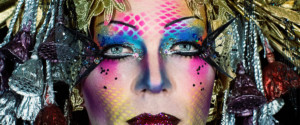 Bicentennial Series Performances & Events
Details about 2019 – 2020 Series