Support Portland Ovations: Your Nonprofit Home for Great Performance
Bring the transformative power of live performance to Maine stages, classrooms and communities.
Every year, Portland Ovations hosts a fun, glitzy benefit bash that is quickly becoming THE event of the fall season. These one-of-a-kind performances and opportunities to gather are an entertaining way to provide support for Ovations' charitable mission: creating and delivering free community and educational events linked to great performances everywhere that inspire a curious and imaginative community where the experience of the performing arts is a vital part of everyday life.
2019 ANNUAL BENEFIT BASH
FRIDAY, NOVEMBER 15, 2019, 8PM
AURA, PORTLAND
It's a once-in-a-lifetime pairing in an intimate club setting for a not-to-be-missed evening for Ovations' audiences only! The charismatic Rizo returns with her very, very special guest Ari Shapiro of NPR's All Things Considered fame. The evening will be hosted by comedienne and auctioneer extraordinaire, Christine O'Leary. With three megawatt performers, let's see who steals the scene.
ABOUT RIZO
A provocateur with a razor sharp wit, Grammy Award-winner Rizo transforms cabaret standards and pop hits into soulful music experiences and is a star of the downtown NYC club scene. Her repertoire stretches from Peggy Lee and Edith Piaf to Bruce Springsteen and the Talking Heads. Her signature mix of sophistication, brazen banter and luscious vocals leave audiences wanting more.
ABOUT ARI SHAPIRO
Shapiro, known to NPR audiences and fans of Pink Martini, is the consummate crooner who appears to simply glide across the stage.
BID ON AN AUCTION ITEM
Nest – A one-of-a-kind artisan chandelier by Machine Dazzle
Behind the Big Curtain with Ovations: Curatorial Immersion Trip
#ExperienceOvations: Nantucket Getaway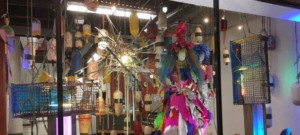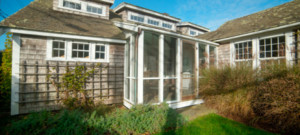 TICKETS ON SALE
$75
LIMITED SEATING
SPONSORED BY: